Karnataka schools: As govt, experts bat for reopening for classes 1-5, parents association rejects decision
As the government has permitted schools for reopening of classes for 1 to 5 students, experts and parents' associations are divided over the move. While experts go by research reports for reopening of schools, parents' body asks for a guarantee of safety of their wards from the government. Education minister says schools are safe.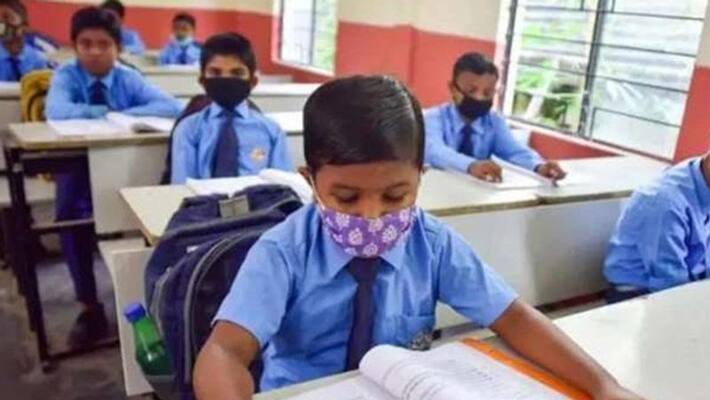 As schools across Karnataka are set to welcome children studying in classes from 1 to 5, the education experts lauded the decision. However, the parents' body still has some apprehensions due to safety reasons.
Vasudev Sharma from Child Rights Trust opined that, due to the suspension of classes following the pandemic, the children's right to education faced hurdles.
He contended that, more than the academics, children are losing life skills. The companionship, negotiations, group learning, and others that are most essential for children are being missed.
Due to this reason, schools must be open. "Online classes are inconvenient as all children cannot afford them. Our teachers have also put in a lot of effort and some have taken a personal interest in modifying teaching. If we wait for a few months, two years of school activity will get wasted," said Sharma.
Echoing similar sentiments, educationist Niranjan Aradhya said that he welcomes this decision of reopening of schools to classes 1 to 5.
AIIMS Delhi, ICMR and a recent report from Lancet said children are susceptible to Covid and even a technical advisory committee formulated by Karnataka also recommended at the earliest.
Aradhya also highlighted that mid-day meals will also be provided and children also will be counseled as per the committee's recommendation.
As many parents and the parents' body are worried about resurfacing of Covid, Aradhya said, "I can understand the concern of the parents but there is absolutely no scientific evidence."
Also read: Karnataka to reopen schools for classes 1-5 soon, announcement in 2 days: CM Basavaraj Bommai
He further backed his views by saying that there are 22,000 government schools and many schools have only 50 children and this number can be easily manageable.
"It is not compulsory for parents to send children to schools. This worry and fear is only in the Urban population. We have 80% in the rural population. In a study by the National Coalition for Education Emergency, 93% of parents want the schools to reopen." said Niranjan Aradhya.
He also said that as an expert he also suggested untied funds to the school for maintenance rather than just reopening.
Parents' Association raises red flag over this decision, says it's risky:
With fear still looming large and daily bulletin still reporting Covid cases and children yet to get the vaccination, Mullahalli Suri, President, Parents' Association, Bengaluru feels that the government can wait for two more months as life is more important.
Also read: WHO expects additional information from Bharat Biotech before recommending Covaxin, says 'Cannot cut corners'
"Children are at risk as their immunity level is low, this apart there is no vaccination yet for them. There are cases and deaths still being reported. Many parents have called the association expressing concern. The government has shut schools for almost 20 months, can't they wait for 2 more months, vaccinate children and then reopen? This is a bad decision," Suri stated.
He further added that although the government has issued guidelines, expecting small children to follow these rules is impractical.
What does the Education Minister say?
Stressing the need to keep children in good mental and physical health and also to ensure their studies are not hampered, the Education minister BC Nagesh said the government arrived at this decision.
"Some mothers are worried and that is natural. But I want to assure you that our schools are safe. As per many experts, children have forgotten what has been taught, not all children at home can be taught by parents. Plus many children were also deprived of physical activity which is not good for health. When everything is allowed following the positivity rate going down, we decided to reopen schools for lower primary," BC Nagesh told Asianet Newsable.
Last Updated Oct 19, 2021, 8:44 PM IST