Karnataka political wrap: BY Vijayendra meets Arun Singh; CM's loyalists lash out at rebel leader H Vishwanath
Amid the cracks in BJP, following some leaders openly resenting CM BS Yediyurappa's leadership, his son BY Vijayendra met BJP National General Secretary Arun Singh at the state guest house in Kumara Krupa. It is said that he complained about such leaders to Singh. While rebel leader CP Yogeshwar complained about 'interference' from CM's family in his department to Singh and also MLA Aravind Bellad without naming the CM and his son, accused of his phone being tapped.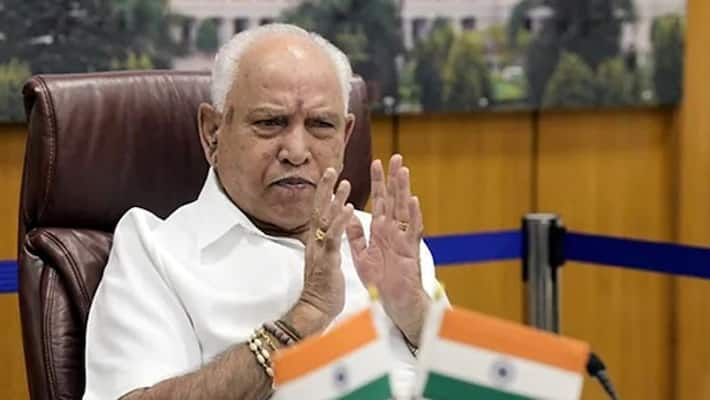 As BJP National General Secretary will return to the national capital today after his 3-day visit amidst differences in the Karnataka BJP unit, CM BS Yediyurappa's son BY Vijayendra is said to have met Arun Singh at the guest house.
The meeting is said to be due to some leaders including minister CP Yogeshwar, MLA Basangouda Patil Yatnal and few others trying to unseat CM BS Yediyurappa and leaking information to the media and bringing bad name to the party.
Vijayendra  is seen as a stumbling block in administration for some leaders has been accused CM's de facto and he's reportedly planning to teach Yogeshwar a lesson and allegedly conspired a coup against his father CM BS Yediyurappa's administration.
However, knowing this, team BS Yediyurappa, including Vijayendra strengthened their respective clout. While over 60 MLAs and many ministers have thrown their weight behind BSY, Vijayendra networked with religious mutt leaders to ensure his father stays in power.
Kudalasangama Panchamasali Peetha pontiff Basava Jaya Mruthyunjaya Swami, one of the leaders of the Lingayat religion movement meeting Arun Singh on Thursday evening is evidence to this fact that mutt seers are also with BS Yediyrappa and Vijayendra and any impact on Yediyurappa's leadership will cause a blow to BJP.
52 MLAs meet Secretary Arun Singh, express opinion on BSY
As per the planned meeting with the national general secretary, 52 MLAs were given an appointment. Out of 52, 38 of them spoke in favor of BSY while 16 others expressed displeasure.
Minister Yogeshwar allegedly complains against CM to Arun Singh
Tourism minister CP Yogeshwar who has now turned against CM BS Yediyurappa's leadership also met Arun Singh. The leader while addressing media persons said that he has told 'everything' to the general secretary.
It is said that Yogeshwar has reportedly spoken about CM Yediyurappa's tacit understanding between Congress leader DK Shivakumar and JDS leader HD Kumaraswamy.
The leader also said to have told about interference (Vijayendra) in his department and the damage that such interference is causing to the party and allegedly told Singh that the party might face a drubbing in the election if things are not set right.
BSY loyalists call MLC AH Vishwanath 'half-mental'
BSY's camp is agitated against MLC AH Vishwanath for his 'BSY has no spirit remark'. Yediyurappa's loyalists termed Vishwanath as iron leg and accused him of 'bad luck' to any party he joins and also said that he should be admitted to hospital and tested. MP Renukacharya and CM's political secretary pointed that it was Yediyurappa who got him into BJP, made him MLA candidate and despite losing in the by-election, he was given MLC position. "CM wanted to make him a minister but due to a court objection against the decision to make him a minister his name was dropped, now he is making remarks against CM," said Renukacharya.
He also said that it is a habit for Vishwanath to speak in such a manner against his leaders. He first made remarks against former CM SM Krishna, then Siddaramaiah, later HD Kumaraswamy and HD Deve Gowda and now he is speaking against Yediyurappa.
Going a step further, SR Vishwanath, BDA chairman and BSY's loyalist termed AH Vishwanath as half-mental.
"He drowned Congress, JDS and now has come to BJP. Whichever party he joins he brings 'bad luck'. He bites the hands that feed him. He should be admitted to a mental hospital and checked," said SR Vishwanath.
Yesterday, MLC AH Vishwanath, now identified with rebel camp, said that BS Yediyurappa has lost the spirit and is ageing and hence pitched for a change.
Party leaders are contemplating action against Vishwanath for such remarks.
My phone is being tapped: MLA Aravind Bellad
Dharwad West MLA Aravind Bellad, also a Lingayat leader who is said to be nurturing a dream of becoming a CM with support from disgruntled MLAs and Ministers has complained to Speaker Vishveshwara Hegde Kageri and Home Basavaraja Bommai that his phone is being tapped.
The leader has claimed that his movement is being monitored and attempts are being made to get him fixed in a false allegation. He alleged that he is being followed by some persons and suspects 'influential person's hand' behind it.
Last Updated Jun 18, 2021, 6:16 PM IST