Karnataka-Maharashtra to share real-time data on rainfall, water release; to manage floods and droughts
The meeting between CM BS Yediyurappa and Maharashtra Minister Jayanth Patil on data sharing on water release from reservoirs to managing floods and droughts especially in parts of Karnataka ended on a good note as both the states have agreed on sharing real-time data on rainfall and water release from reservoirs both in Krishna and Bhima basin.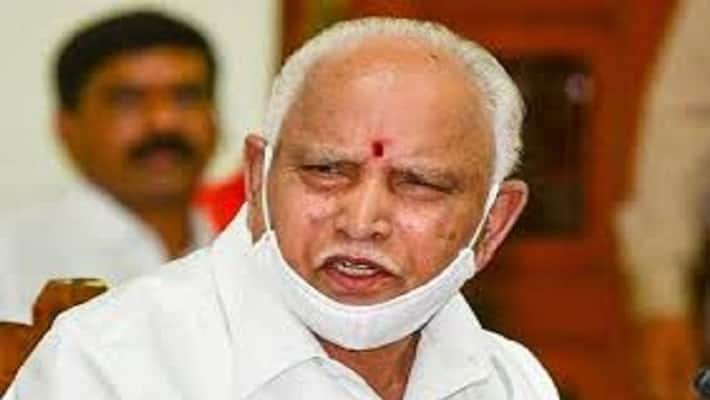 The scheduled meeting of Karnataka CM BS Yediyurappa, Water Resources Minister, Karnataka Basavaraja Bommai with his Maharashtra counterpart Jayant Patil concluded with a positive note as both states agreed to share real-time data of rainfall and also water release from reservoirs.
The coordination will help in ensuring management of floods during heavy rains and the supply of water to parched districts in both the states.
Speaking to reporters after the meeting, CM BS Yediyurappa said that Karnataka and Maharashtra have agreed to coordinate with each other in sharing real-time data on rainfall and water release from reservoirs both in Krishna and Bhima basin to manage the flood situation effectively.
"We discussed various issues regarding flood management in Krishna and Bheema river basins. It was decided to have better coordination and communication between two states at ministerial level, Secretaries level and at the field level," the CM was quoted as per reports
In the meeting it was decided that Karnataka's technical team will ensure getting 4 TMC of water from Maharashtra and in exchange, Karnataka will release water to scarcity-hit districts of Maharashtra.
Later Maharashtra Minister Jayanth Patil said that the two states also agreed to complete the Dudhganga dam project and also assured about funding from Maharashtra for the completion of the same.
As the talks bore fruits, Karnataka instead of paying for the release of water from the Krishna basin region now will return the favour by supplying water from Karnataka's side to Jath taluk of the western state as this region is severely drought-hit.
Last Updated Jun 19, 2021, 9:40 PM IST