Karnataka Cabinet decides to move Bill to regularise illegal places of worship
After facing backlash from pro-Hindu outfits following a temple demolition in Nanjangud, Mysuru, the Karnataka government at a meeting held this morning, assured that the government will ensure the protection of religious structures.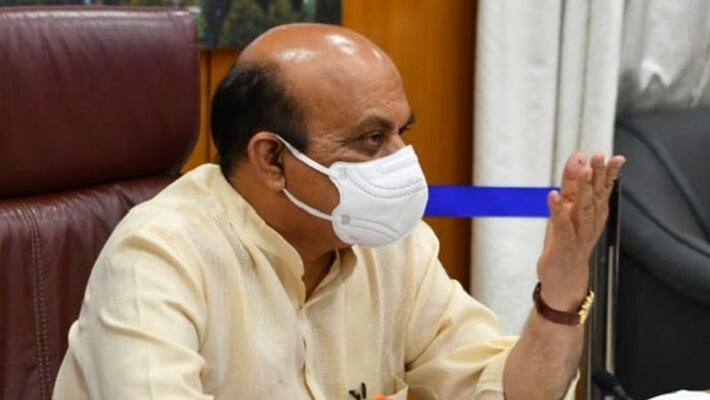 In a meeting chaired by the Karnataka Chief Minister Basavaraj Bommai on Monday morning, it was decided to move a Bill in a session in the Assembly with regard to demolition ofillegal places of worship.
Prior to this meeting, one of the Cabinet ministers ST Somashekhar had told a Cabinet meeting will be held and the opinion of Ministers will be sought in this regard. He has contended that CM will soon issue orders that no temples should be removed.
As expected a meeting took place this morning and it has been decided to bring a Bill to protect the temples in the ongoing session.
The Ministers also requested the CM to issue orders to all the district administrations to keep all the records of temples intact and also drop them from the list that was prepared for clearance drive.
Recently, the Mysuru district administration had taken up an illegal religious structure removal drive and a temple in Nanjangud Taluk of Mysuru district was demolished using a JCB machine.
The video went viral and created a flutter among pro-Hindu organizations and agitations were held across the state.
BJP leaders were condemned and were cornered. In Mysuru, in Kote Ajenayaswamy Temple, MLA SA Ramadas had to face humiliation as pro-Hindu organization members raised 'down down BJP' slogans in his face.
Two days ago, a Hindu Mahasabha leader also issued a life threat to CM Bommai, and a case also was registered in Mangaluru North police station limits. The cops arrested Hindu Mahasabha secretary Dharmendra Suratkal yesterday for his controversial remarks and threats. 
Last Updated Sep 20, 2021, 7:07 PM IST