J&K: United Liberation Front claims responsibility for 11 civilian killings, warns of more 'gruesome' attacks
The United Liberation Front J&K has claimed responsibility for the Kulgam killings on October 17 in which terrorists had shot dead two civilians and injured another.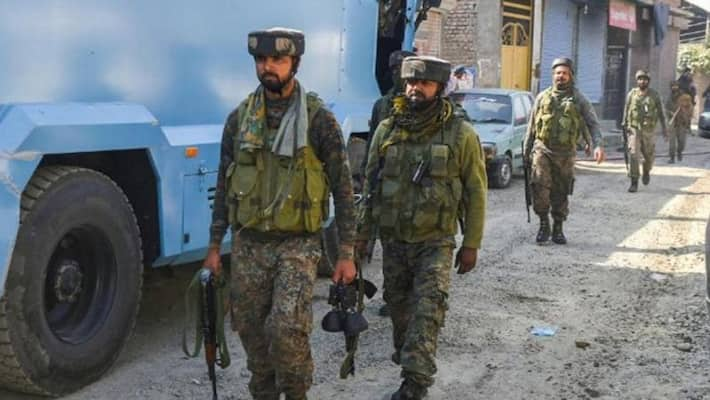 A day after terrorists shot down two Bihari labourers in Kashmir, the frontal outfit of Lashkar-e-Taiba, terror group United Liberation Front, has claimed responsibility for the Kulgam killings that took place on October 17.
Terrorists had shot dead two civilians and injured another in Kulgam on Sunday, the latest in the series of attacks targeting civilians. Terrorists had entered their house in Wanpoh and fired at these labourers killing two -- Joginder Reshi Dev and Raja Reshi Dev-- and critically injuring Chunchun Reshi Dev.
This is the third terror attack on non-local workers in less than 24 hours.
In a letter claiming the responsibility for killing 11 civilians, the United Liberation Front has warned migrant labourers to leave Kashmir valley, adding they would revenge the killing of Muslims across the country.
Also read: Terrorists strike again! 2 labourers killed in South Kashmir's Kulgam
In a message flashed to all district police in the Valley, Inspector General of Police (Kashmir) Vijay Kumar said, "All non-local labourers in your respective jurisdiction should be brought to the nearest police or central paramilitary force or army establishment just now." "The matter is most urgent," the message to the 10 districts in the Valley said.
Meanwhile, Jammu and Kashmir Lieutenant Governor Manoj Sinha had on Sunday vowed to avenge every drop of their blood by hunting down terrorists and their sympathisers, amid the spate of civilian killings.
The union territory has been rocked by targeted killings in the last few weeks after terrorists killed Makhan Lal Bindroo who owned a popular pharmacy in Srinagar's Iqbal Park; Virender Paswan, a street food vendor hailing from Bhagalpur in Bihar and Mohammad Shafi, a taxi driver on October 5.
Another gruesome incident followed on October 7 when Supinder Kaur, the principal of the Government Boys Higher Secondary School in Srinagar and teacher Deepak Chand were shot dead. 
Last Updated Oct 18, 2021, 1:02 PM IST