India lodges protest after drone is spotted over its mission in Islamabad
New Delhi has raised the matter with Islamabad. In a note verbale, New Delhi has raised security concerns with Islamabad regarding the drone movement.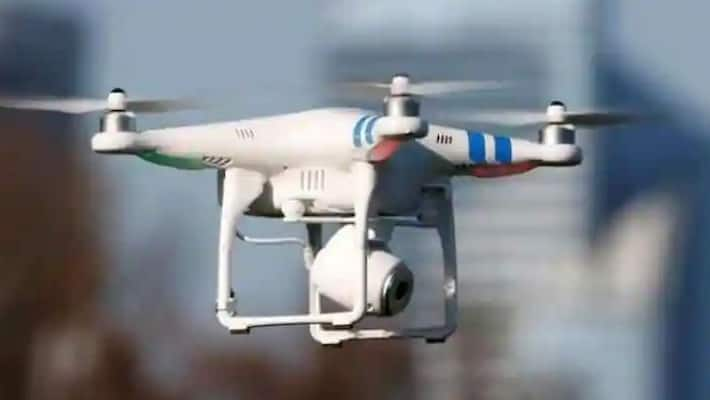 India has lodged a strong protest with Pakistan after a drone was seen hovering over its High Commission in Islamabad just a day before the twin-drone attack on the Indian Air Force airbase in Jammu. 
As per the sources in the government establishment, the drone was seen in the Indian High Commission's residential area on June 26. 
Experts said that such a drone flight over a no-fly zone could not be carried out without the connivance of local security establishments.
India has been raising the issue of the threat posed by weaponized drones at several global forums, including the United Nations. 
Drone detected near International Border
Earlier today, the Border Security Guard soldiers spotted a small drone near the International Border in the Arnia sector of Jammu around 4:25 hours on Friday.  The drone flew back after the troops fired at it.
"Alert BSF troops in fired at small quadcopter belonging to Pakistan today morning at about 0425 hrs as it was trying to cross IB in Arnia sector.  Due to this firing, it returned back immediately," BSF PRO Krishna Rao said.
Post drones attack on the Indian Air Force base in Jammu, this was the fifth time that a drone was spotted over Jammu's skies. 
The case of the Jammu airbase drones attack has been handed over to the National Investigation Agency and the security forces have also installed anti-drone systems at military stations in Jammu to detect and counter them.
Last Updated Jul 2, 2021, 1:20 PM IST