'I am a full-time and hands-on Congress president': Sonia Gandhi underlines during CWC meeting
Apparently reacting to comments by some G-23 leaders that the party needs an active president, Sonia said, "I am, if you will allow me to say so, a full-time and hands on Congress President."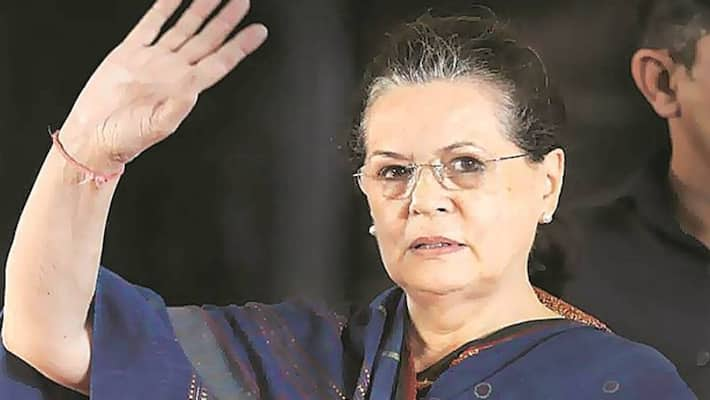 For the first time, at a key meeting of the Congress Working Committee (CWC) Sonia Gandhi has underlined her position as a "full-time and hands-on Congress President" as she calls for unity in the party.
Apparently reacting to comments by some G-23 leaders that the party needs an active president, Sonia said, "I am, if you will allow me to say so, a full-time and hands on Congress President."
"In the last two years, a large number of our colleagues, particularly the younger ones have taken on leadership roles in taking party policies and programmes to the people — whether it be the agitation of farmers, provision of relief during the pandemic, highlighting issues of concern to youth and women, atrocities on Dalits, Adivasis and minorities, price rise, and the destruction of the public sector," the Congress president said during her opening address.
She added, "Never have we let issues of public importance and concern go unaddressed. You are aware that I have been taking them up with the Prime Minister as have Manmohan Singh and Rahul ji. I have been interacting with like-minded political parties regularly. We have issued joint statements on national issues and coordinated our strategy in Parliament as well."
Also read: Navjot Singh Sidhu to be back as Punjab Congress chief as 'everything has been sorted out'
She further said, "I have always appreciated frankness. There is no need to speak to me through the media. So let us all have a free and honest discussion. But what should get communicated outside the four walls of this room is the collective decision of the CWC."
The Congress Working Committee on Saturday held discussions on key issues such as farmers protests, fuel prices, border issues, organisational elections, forthcoming Assembly polls and the current political situation. A total of 52 Congress leaders took part in the Congress Working Committee meeting.
Highlighting the rising fuel costs, Sonia Gandhi said, "Prices of essential commodities — food and fuel included — continue to rise unabated. Could anyone in the country ever imagine that petrol price would be over Rs 100 a litre, a gas cylinder would cost Rs 900, and cooking oil would be Rs 200 a litre? This is making life unbearable for people across the country."
Last Updated Oct 16, 2021, 12:13 PM IST