Govt: Twitter cannot dictate terms, cannot undermine India's legal system
The government made it clear that protecting free speech in India is not the prerogative of only a private, for-profit, foreign entity like Twitter.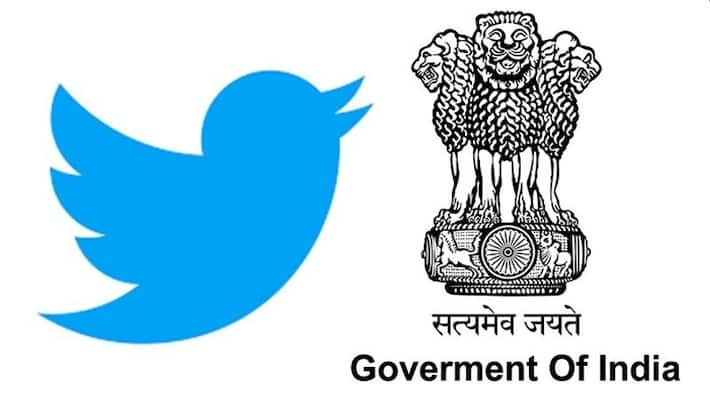 The Information Technology ministry on Thursday lashed out at Twitter Inc after the micro-blogging site concerned by recent events regarding its employees in India and the potential threat to freedom of expression for the people they catered to.
In a statement earlier on Thursday, a Twitter Inc spokesperson had said that the company and many civil society members had concerns over the use of intimidation tactics by the police in response to enforcement of core elements of the new IT Rules.
In its response, the IT ministry said in a statement, "India has a glorious tradition of free speech and democratic practices that can be traced back centuries. Protecting free speech in India is not the prerogative of only a private, for-profit, foreign entity like Twitter. But it is the commitment of the world's largest democracy and its robust institutions."
"Twitter's statement is an attempt to dictate its terms to the world's largest democracy. Through its actions and deliberate defiance, Twitter seeks to undermine India's legal system. Furthermore, Twitter refuses to comply with those very regulations in the Intermediary Guidelines on the basis of which it is claiming safe harbour protection from any criminal liability in India," the ministry said.
Questioning Twitter's claims of being transparent, the IT ministry wondered that if Twitter is so committed, then why did it not set up such a mechanism in India on its own.
"Twitter representatives in India routinely claim that they have no authority and that they and the people of India need to escalate everything to the Twitter Headquarter in the US. The purported commitment of Twitter to its Indian user base thus not only sounds hollow but completely self-serving. Twitter has a large user base in India. It earns significant revenue from its Indian operations but is also the most reluctant to appoint an India based grievance redressal officer and mechanism, chief compliance officer and nodal officer to whom its own users can complain when they are subjected to offensive Tweets. The Rules empower the ordinary users who become victims of defamation, morphed images, sexual abuse and the whole range of other abusive content in blatant violation of law, to seek redress," the statement said.
Stating that Twitter needs to "stop beating around the bush and comply with the laws of the land", the government has made it clear that it is just a social media platform and that it has no locus in dictating what India's legal policy framework should be. 
The government also took on Twitter over its claim that it is committed to the people of India by listing instances when the platform did not stand with the country's best interests.
The ministry cited instances like Twitter's inaction in blocking accounts of those who incited the Red Fort riots and those who were proliferating discriminatory behaviour against Indians and people of Indian origin because of malicious tagging of Covid-19 B.1.617 mutant as Indian variant.
While condemning the unfortunate statements issued by Twitter as totally baseless, false and an attempt to defame India, the government reiterated that representatives of social media companies, including Twitter, are and will always remain safe in India and that there is no threat to their personal safety and security.
Last Updated May 27, 2021, 6:54 PM IST