Govt slams WhatsApp, says refusal to comply with guidelines is clear act of defiance
The government made it clear that any operations being run in India are subject to the law of the land.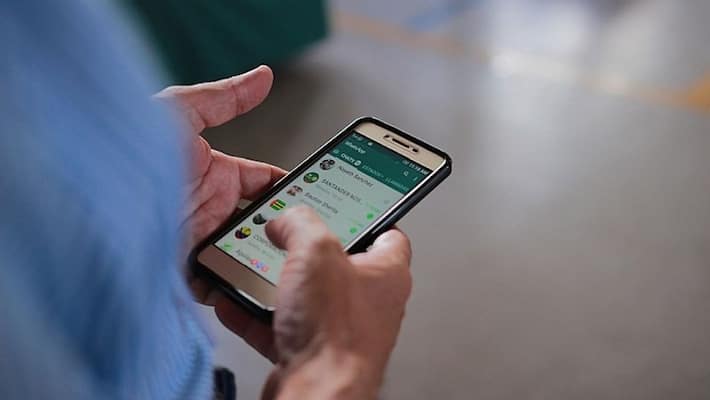 The Information Technology Ministry on Wednesday responded to the instant messaging application WhatsApp moving the Delhi high court against its new IT rules and clarified that it respects the right of privacy.
Union Minister Ravi Shankar Prasad, in a statement, clarified that the Right to Privacy is a Fundamental Right and that the government is committed to ensuring the same to its citizens.
The minister also clarified that none of the steps proposed by the government would impact WhatsApp's normal functioning in any manner whatsoever, and for the common users, there will be no impact.
Countering WhatsApp's claims, Ravi Shankar Prasad said that an order to trace the first originator of messages would be passed only to prevent, investigate and prosecute offences relating to sovereignty, integrity and security of India.
Any individual who "started the mischief leading to such crime must be detected and punished. We cannot deny how in cases of mob lynching and riots etc. repeated WhatsApp messages are circulated and recirculated whose content is already in the public domain. Hence the role of who originated is very important," the minister said.
The government made it clear that any operations being run in India are subject to the law of the land. 
The government noted that WhatsApp's refusal to comply with the guidelines is a clear act of defiance of a measure whose intent certainly cannot be doubted. 
Calling out WhatsApp's hypocrisy, Ravi Shankar Prasad said that at one end, WhatsApp seeks to mandate a privacy policy wherein it will share the data of all its user with its parent company, Facebook, for marketing and advertising purposes. On the other hand, WhatsApp makes every effort to refuse the enactment of the Intermediary Guidelines, which are necessary to uphold law and order and curb the menace of fake news.
Stating that WhatsApp was trying to hide behind the end-to-end encryption argument,   Ravi Shankar Prasad said, "The entire debate on whether encryption would be maintained or not is misplaced. Whether Right to Privacy is ensured through using encryption technology or some other technology is entirely the purview of the social media intermediary. The Government of India is committed to ensuring the Right of Privacy to all its citizens as well as have the means and the information necessary to ensure public order and maintain national security. It is WhatsApp's responsibility to find a technical solution, whether through encryption or otherwise, that both happen."
Last Updated May 26, 2021, 9:28 PM IST