Ganesha celebration to witness relaxation this time, final decision on September 5: Minister R Ashoka
As the date for the 10-day Ganesha festival is nearing, the Karnataka government has indicated that there will be relaxation on rules compared to last time. The government also announced the relaxation of weekend curfew barring Udupi, Kodagu, Dakshina Kannada and Hassan.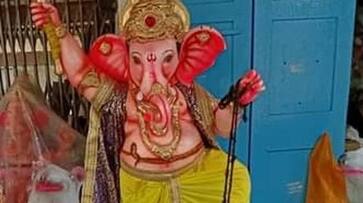 After the meeting of the technical expert committee, the Karnataka government has announced that there will be a relaxation of the Ganesha festival compared to last year, however the clear picture will emerge only after September 5 said Revenue Minister R Ashoka.
The Minister also said that big Ganesha event organisers and the association will be called for another round of talks and a final decision will be announced by CM.
Earlier, the experts committee and doctors advised the government to continue the restrictions due to the threat of Covid 3rd wave and asked for imposing restrictions on gatherings on festivals.
Relaxation of weekend curfew in many districts:
The Minister also said that as the positivity rate has drastically come down in Kolar, Chikkamagaluru, Mysuru and Shivamogga districts, the weekend curfew will be relaxed.
Weekend curfew to continue in Kerala-Karnataka border districts:
The Karnataka-Kerala border districts like Dakshina Kannada, Kodagu, Udupi and also Hassan will be under weekend curfew due to increase in cases in Kerala.
Permission to Community halls:
Ashoka also said that the government also has given permission to community halls to hold functions. Big halls with over 1,000 seating capacity will have only 400 people and the small halls should have only 50% capacity of public and all Covid norms should be followed.
The decision was announced after a meeting at CM's official residence 'Krishna' with Cabinet ministers like Dr K Sudhkar, BC Nagesh, and officials in attendance.
The government had earlier during Muharram and Varamahalakshmi festival issued an order banning devotees in religious places.
However, due to a positivity rate below 2% in many places except border districts, the public were expecting relaxation on reopening of schools to higher primary as well as Ganesha celebration. But technical experts suggested banning procession and cultural events.
The government is also under pressure from its own MLAs and leaders to give permission for the celebration and were hoping only reasonable restrictions.
Last Updated Aug 30, 2021, 6:55 PM IST