Flight manifest shows Anil Deshmukh flew back to Mumbai on February 15, Maha HM issues another statement
After the flight manifest story emerged, Deskhmukh on Tuesday morning issued another video statement, admitting that he did take a private aircraft to fly back to Mumbai on February 15 night.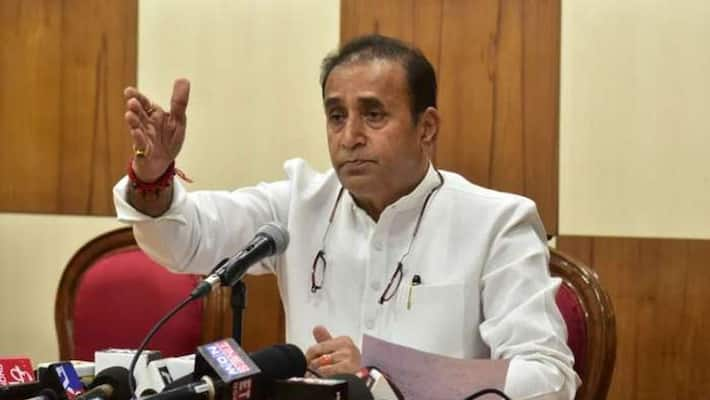 Nationalist Congress Party Supremo Sharad Pawar on Monday called a media briefing to defend his party's leader and Maharashtra Home Minister Anil Deshmukh against the charges of political interference in cases and extortion to the tune of Rs 100 a month levelled by former Mumbai Police Commissioner Param Bir Singh. 
Param Bir Singh claimed that Deshmukh had called now under-investigation Mumbai Police officer Sachin Vaze to his residence in Mumbai in and around the middle of February this year and allegedly told him to extort a sum of about Rs 100 crore from 1,750 bars, restaurants and other establishments in Mumbai.
Pawar on Monday claimed that Deshmukh wasn't even in Mumbai on the date mentioned by Param Bir Singh in his letter. In fact, he went on to claim that the state home minister was undergoing treatment in Alexis multi-speciality hospital in Nagpur between February 5 to 15 for Coronavirus. 
He said that after Deshmukh was discharged from the hospital on February 15, the latter was under home quarantined till February 27. 
But here's the catch. According to a travel manifest accessed by Asianet Newsable, the minister boarded a private chartered flight from Nagpur to Mumbai on February 15, the day he was discharged.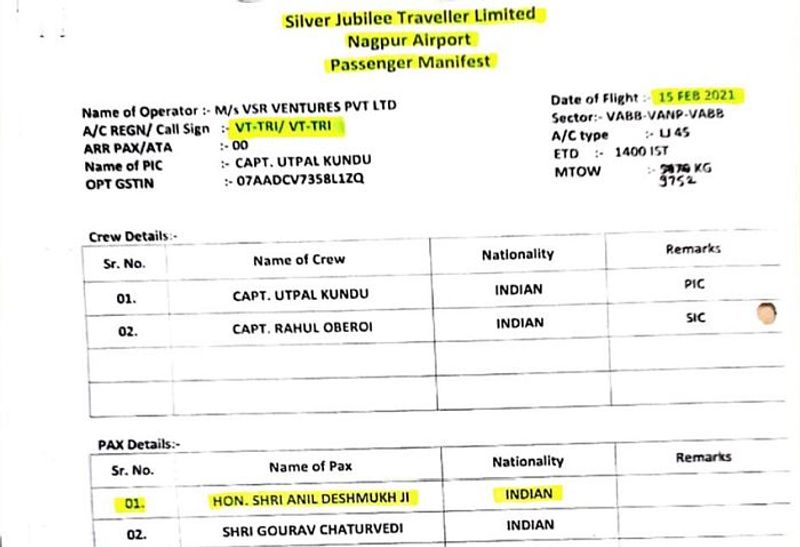 Pawar was cornered by media persons on Monday when a video emerged of Deshmukh holding a media briefing on February 15.
The video emerged just moments after the NCP chief claimed that his party's minister went into home quarantine straight after being discharged from the hospital.
Deshmukh himself put out a video clarifying that the media briefing was held outside the hospital where he was being treated, after which he left for his residence in Nagpur.
'I flew out of Nagpur on February 15.'
After the flight manifest story emerged, Anil Deshmukh issued another video statement on Tuesday morning, admitting that he did take a private aircraft to fly back to Mumbai on February 15 night.
Deshmukh goes on to say that after arriving in Mumbai, he was on home quarantine for the next ten days, during which a few police officers met him concerning the March 1 Budget session briefing and that the first time he actually stepped out of his residence for official work on February 28.
Last Updated Mar 23, 2021, 9:04 AM IST