Farmers' protest: Unions announce 3-hour nationwide 'chakka jam' on Feb 6
Farmer unions on Monday announced a countrywide 'chakka jam' on February 6 when they would block national and state highways for three hours in protest over various issues.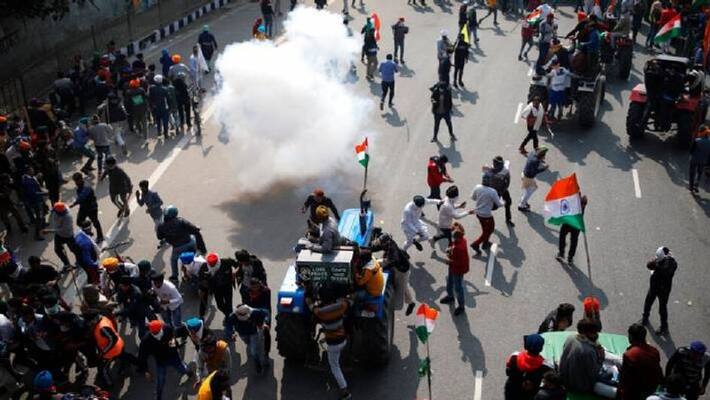 New Delhi: Farmer union leaders Monday announced a nationwide 'chakka jam' for three hours on February 6 calling for the blockade of state and national highways to protest against the suspension of internet and heavy barricading at agitation spots and to push for their demands on the repeal of three farm laws passed by Centre in September.
Union leaders told a press conference at the Singhu Border in Delhi that they will block the roads between 12 pm to 3 pm on 6 February.
The Samyukta Kisan Morcha, the umbrella body of farmers protesting against three farm laws and for the legal guarantee of the minimum support price made the announcement.
Addressing a press conference at the Singhu border, the union leaders alleged that the government was subjecting that to harassment by curtailing their freedom of speech. The Samkyukt Kisan Morcha also alleged that the Twitter accounts of Kisan Ekta Morcha and a user named 'Tractor2Twitter' were withheld and restored after several hours by Twitter India.
The farmers said that the government had cut off all communication by imposing internet shutdowns at protest sites along with shutting down power and water supply to the sites. They demanded immediate restoration of these services.
Meanwhile, Agriculture Minister Narendra Singh Tomar said the Budget cleared all doubts over contentious issues relating to the legislations and appealed to farmer leaders to think about it positively.
Flagging the Budget announcement, Tomar said the budgetary proposals reflected the government's commitment towards APMC 'mandis' and minimum support price (MSP) provisions which must now clear the doubts, whatsoever, over the farm laws.
Last Updated Feb 2, 2021, 10:05 AM IST