Dominica court denies bail to Mehul Choksi; wife claims he knew mystery woman
Mehul Choksi's lawyer Vijay Aggarwal said that the verdict will be challenged in the higher court.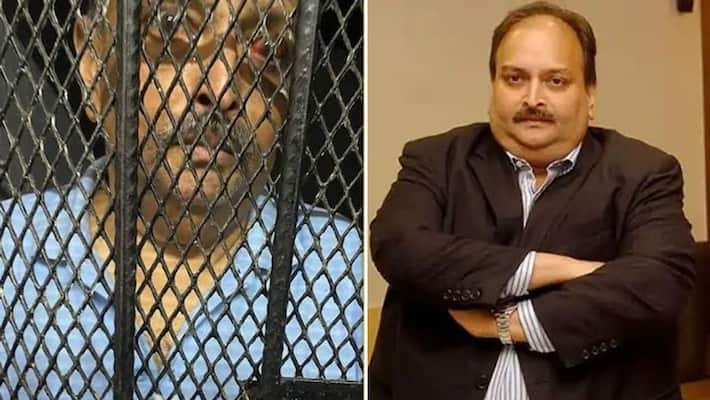 A magistrate court in Dominica has reportedly rejected the bail application of fugitive diamantaire Mehul Choksi, in connection with his illegal entry into the country. 
Choksi's lawyer Vijay Aggarwal said that the verdict will be challenged in the higher court.
Choksi's lawyers claimed that he was kidnapped from Jolly Harbour in Antigua and brought to Dominica on a boat.
Earlier in the day, the Dominica High Court had directed that Choksi be produced before the magistrate court to respond to charges of his illegal entry into the Caribbean island country. Judge Bernie Stephenson gave the order after nearly three hours of hearing on a habeas corpus petition filed on behalf of Choksi.
Choksi is wanted in India for his involvement in the alleged Rs 13,500 crore Punjab National Bank loan fraud case and has an Interpol Red Notice against him.
Choksi's wife on the mystery woman
Choksi, who claims he went missing on May 23 from Antigua and Barbuda where he had been residing since 2018 as a citizen, was arrested in Dominica for illegal entry. Media reports claimed that Choksi was nabbed during a romantic escapade with his rumoured girlfriend.
Choksi's wife Preeti, however, told media persons that the woman in question was not his girlfriend, but an acquaintance with whom he used to go for a walk.
Choksi's lawyers claim that the woman befriended the businessman over the last six months. She called him to an apartment in Antigua on May 23, from where he was abducted by a group of men. He was then allegedly beaten up and forced into a yacht before being ferried to Dominica.
Dominica government stand
The Dominica government has taken the stand that Choksi should be deported to India. 
The Dominican Public Prosecution Service has told the High Court that the petition filed by the 62-year-old is not maintainable and should not be heard.
Last Updated Jun 3, 2021, 9:30 AM IST