Despite suspension, Nalapad Harris allowed to contest Youth Congress election; disqualified after taking lead
Despite leading in the Youth Congress election that was held online, Congress MLA NA Harris' son Mohammed Nalapad Harris cannot become the Youth Congress president. Some in the party raised the issue of his dark past and pending cases and within a few hours he was disqualified.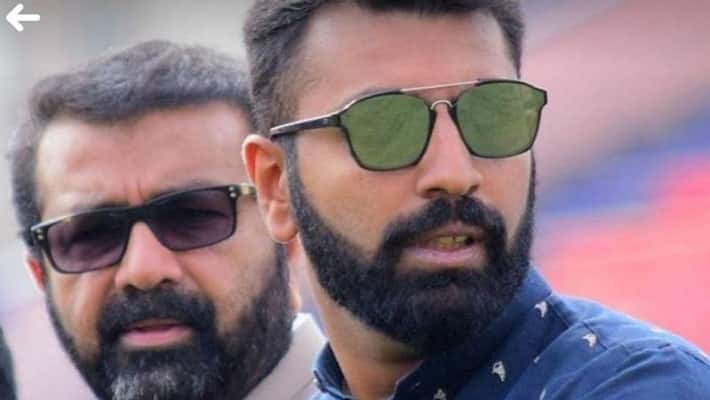 Congress party's goof up in Youth Congress election was exposed after it allowed controversial leader Nalapad Harris to contest.
As soon as the results was announced in which, son of Congress MLA NA Harris, Nalapad had secured 64,203 both Nalapad and his MLA father NA Harris were happy, but within hours, this happiness turned into sadness as Nalapad was disqualified owing to his 'past' and pending cases.
Raksha Ramaiah, son of Senior Congress leader MR Seetharam was elected as Karnataka Youth Congress president as he had secured 57,271.
The election to Youth Congress president post was held on January 10, 11 and 12 through mobile application.
Party leaders were wondering from the beginning on Nalapad being allowed to contest and run the campaign despite his irreparable damage to the party in 2018 following a brawl with another socialite in a pub.
Nalapad was accused of bringing his followers and then launching an attack on another person due to some trivial reasons.
A case was registered and he went absconding for two days. Later he was jailed for over 100 days. Due to that incident, even his MLA father could have lost an opportunity to get a ticket, but managed to get it after convincing leaders about his 'popularity'.
The then KPCC President Dr G Parameshwara had immediately removed Nalapad who was serving as General Secretary of state youth wing and immediately suspended Nalapad from the party for six years.
Some leaders backing another candidate Raksha, sent out a message to Rahul Gandhi and advised him to tell state leaders to disqualify Nalapad as his image only does damage to the party.
With this development, Nalapad was disqualified. Another candidate HS Manjunath who secured 18,137 was made vice-president of Karnataka Youth Congress.
Questions are now being raised as to how Nalapad who was suspended by the former president of the party for six years and with impending cases was even allowed to contest election.
Last Updated Feb 5, 2021, 12:46 PM IST