Delhi government implements 'Deshbhakti Curriculum' in schools from today; all details here
Children will be made to realise their responsibilities and duties towards the nation with deshbhakti curriculum that will be activity-based, and students will be told stories about Independence and the nation's pride.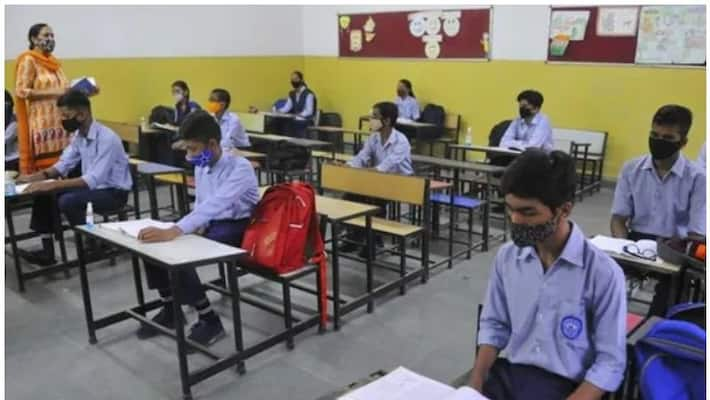 The Delhi government has implemented the deshbhakti curriculum in all public schools across the national capital from Tuesday with an aim to instil patriotism in students and to inspire them to feel proud of their country.
Chief Minister Arvind Kejriwal during his Independence Day address had said that the curriculum will be activity-based, and it will be a tribute to freedom fighter Bhagat Singh.
This initiative would be applicable to all classes Nursery to 12. In a previous interview with reporters, Arvind Kejriwal said the deshbhakti curriculum will help realise the dreams of freedom fighters and the celebration of Independence Day will cease to be symbolic in schools but will now have substantive meaning.
"This is not something that will require rote learning. Children will be told about the stories of the nation, there will be discussions about their responsibilities and duties to nation and how they can contribute," he added.
Also read: PM Modi dedicates 35 crop varieties with 'special traits' to nation, interacts with farmers
According to a circular released last week by the directorate of education "Every deshbhakti period shall start with a five-minute 'Deshbhakti Dhyaan,' where the teacher and students shall practise mindfulness, reflect on their gratitude for the country, freedom fighters, and any five persons that they consider deshbhakts, and pledge their respect for the country."
Kejriwal added, "They (the students) will be prepared to fulfil their responsibilities and contribute towards the nation's progress. They will also be prepared in a way that if the need arises, they can lay down their lives for the nation and be willing to give their all to the country."
The framework of the deshbhakti curriculum was approved by the Governing Council of the State Council of Educational Research and Training (SCERT) on August 6.
According to authorities, the development of the curriculum came with the expertise of 41 mentor teachers, nine NGO partners, and experts and its tests were run in June and July of this year. Over 250 students from various grades in 20 schools participated in the online trial run, which was led by a core group of Delhi government school teachers.
Last Updated Sep 28, 2021, 2:02 PM IST