Delhi court defers verdict pronouncement on MJ Akbar's defamation suit against Priya Ramani to Feb 17
In a rather anticlimactic turn of events, the verdict in the defamation case filed by former Union Minister MJ Akbar against journalist Priya Ramani was deferred till next week.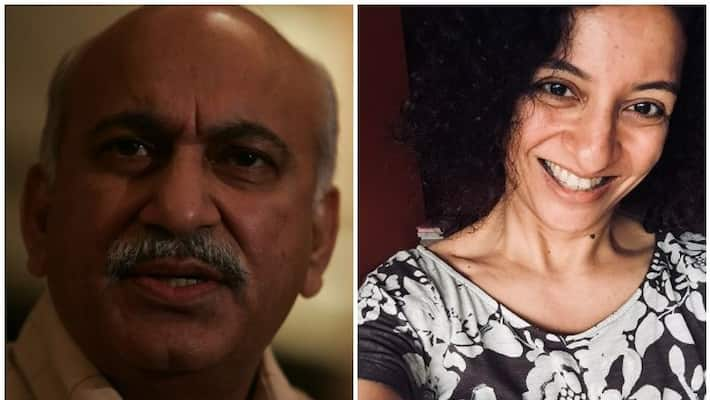 A Delhi Court on Wednesday deferred to 17 February the pronouncement of verdict in the criminal defamation filed by MJ Akbar against journalist Priya Ramani for her allegations of sexual harassment against him.
The Additional Chief Metropolitan Magistrate of Rouse Avenue Courts, Ravindra Kumar Pandey today deferred passing his verdict in the defamation case of former MP MJ Akbar against journalist Priya Ramani to Feb 17, stating that the written submissions were submitted late to the court.
In October 2018, MJ Akbar had filed a criminal defamation complaint against Ramani after she took to Twitter to level allegations of sexual misconduct against him. Ramani claimed that in December 1993, MJ Akbar sexually harassed her when she was called to The Oberoi, Mumbai for a job interview.
Over the course of the trial, Ramani highlighted the volume of sexual harassment disclosures made by multiple women against Akbar on social media. The scandal eventually led to Akbar tendering his resignation as Minister of State (MoS) for External Affairs on October 17, 2018.
The court had concluded the hearing and decided to reserve the verdict on 1 February after Akbar, as well as Ramani, completed their arguments. The Rouse Avenue Court had also allowed both the parties to file their written submissions, if any, within five days. The submissions, however, got delayed because of which the pronouncement of the verdict had to be further pushed to 17 February.
Senior Advocate Geeta Luthra represented MJ Akbar whereas Priya Ramani was represented by Senior Advocate Rebecca John.
The criminal defamation case was filed by MJ Akbar in October 2018, after he had to step down as a Union Minister of State for External Affairs in the wake of sexual harassment allegations made by him by many women journalists during the '#MeToo' social media movement.
Last Updated Feb 10, 2021, 4:30 PM IST