Covid impact on CBSE: Academic session bifurcated into two terms, know how exams will be conducted
With Covid impact on the education sector, the Central Board of Secondary Education (CBSE) has come out with a decision to divide the academic year into two halves and hold an exam of term I in November-December and Term II in March-April 22.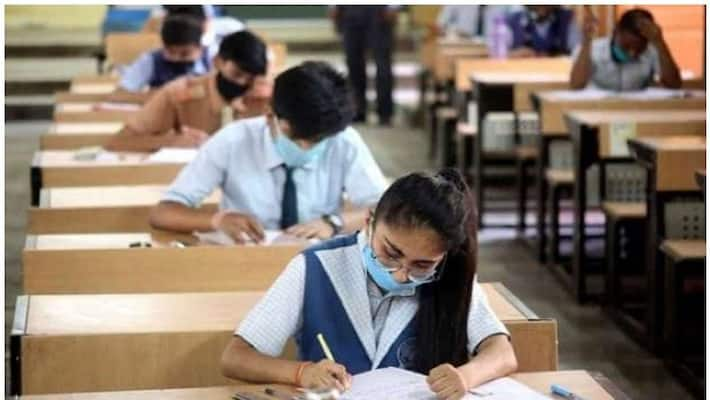 Amidst challenges of Covid-19 faced by the school education department, the Central Board of Secondary Education has decided that the academic year 2021-2022 will be divided into two halves and instead of board exams, it will hold term exams. At present the schools will continue online classes till permission from the department is given for physical classes.
The exams for classes 10 and 12 in CBSE will be held in November-December this year and this will be taken into account as Term I.
As per reports, the syllabus from last year itself has been rationalised and reduced by 30% and this will be further split into two to suit the children.
The children will be given multiple-choice questions from term I syllabus. The students at the end will appear for a 90-minute exam.
The question papers and marks scheme will be sent to schools by the board. External examiners and observers selected by the board will monitor the exams and send results to the Board.
In March-April 2022, the students will have to complete Term II and they will have to give their exams at centers chosen by the board. The exam time is fixed by the board for 2 hours. If the situation does not improve by then, again the exam will be revised for a 90-minute formula similar to the term I exam.
Taking into account the performance in both terms, the board will give overall score.
Weightage options before Board:
In case Term I and II exams are held at centers without any change, then theory marks will be distributed equally for both exams.
In case due to a surge in cases and schools closing during Term I exams, students have to write the exams online or offline from their homes, but Term II exams can be held at centers.
The board will then give more weightage to Term II exams and reduce the same for Term I exams and declare results.
In case the students write Term I exams in schools due the improved situation and the situation during Term II exams is not favourable to be held at centers and students take it online or offline, the board says the performance of students in Term I MCQ-based examination and internal assessments will be taken into consideration to determine the results.
Similarly for Class 9 and 11 students unit tests, internal assessment, practicals, project work will all be taken into consideration for promotion.
Last Updated Jul 6, 2021, 6:06 PM IST