Big relief to Karnataka: Suspected Nipah virus tests negative
The Karnataka state that was hit by Nipah virus scare as a youth working with Wenlock Hospital in Mangaluru had shown symptoms of fever and body pain has now tested negative. The patient who is a microbiologist voluntarily tested and isolated following symptoms a few days back.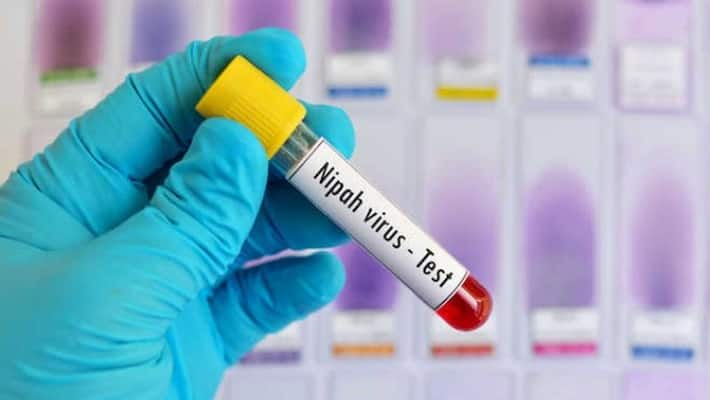 In a huge relief for Karnataka from the curse of the Kerala Nipah virus, a suspected patient's test results for the deadly disease has come as negative.
The patient, a microbiologist from Dakshina Kannada district had recently returned from Goa and has symptoms of fever and body pain and hence he volunteered for the tests.
The state health department also kept his parents under observation at home while the patient was kept in isolation in a hospital.

As per the information from health commissioner Dr KV Trilok Chandra, the person a lab technician who works in the RTPCT centre showed some symptoms.
Following this, he has been kept under isolation and his sample has already been sent to the National Institute of Virology in Pune.
According to reports, the suspected patient had not had many contacts and has no history of visiting disease hit Kerala. However, he had recently visited Goa and after his return felt nausea.
The official says there is no need to panic and only an alert has been sounded and strict measures are taken to contain the spread.
Recently after the death of a 12-year-old boy due to the Nipah virus after he ate contaminated food, possibly bitten by infected bats which is believed to carry the virus, the Karnataka government had intensified checking.
The government also had directed the district administrations of bordering districts like Dakshina Kannada, Udupi, Chamarajanagar, Kodagu and Mysuru
and also BBMP to monitor Kerala-bound travellers.
The Kerala-bound passengers must undergo one-week quarantine despite showing a Covid negative report. Now, these passengers will also be monitored for symptoms like fever, cold, body pain, cough, tiredness, convulsions, fatigue, vomit and others as these are said to be symptoms of the Nipah virus.
Last Updated Sep 15, 2021, 7:14 PM IST