BBMP bed blocking scam: Karnataka HC rejects PIL filed by Youth Congress
Youth Congress workers who filed PIL against Tejasvi Surya in alleged bed blocking case received a setback as High Court bench dismissed it. As per information, the court observed that since probe is on and instructions have been given to file a report and the plea has not entertained.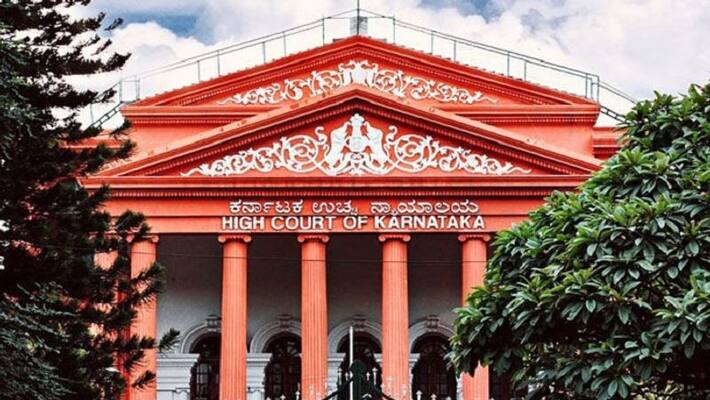 In a setback to Karnataka Congress Youth wing in alleged bed blocking scam as High Court bench rejected the PIL filed by YB Srivatsa.
The Youth Congress leaders had filed the Public Interest Litigation against Bengaluru South MP Tejasvi Surya and other leaders who barged into the Covid war room and read out names of particular community.
The Youth Congress took objections to this episode terming it as an attempt to communalise the issue targeting a particular section under various sections of law.
The court observed that, as the probe is on and CCB has been directed to file a report, hence the court refused to entertain the PIL.
The court's observation comes as egg on the face of Congress which is accused of deliberately blowing the issue out of proportion.
On May 4, Tejasvi Surya and three MLAs barged into Covid war room and encircled Nodal Officer Tulasi Maddineni and raised concerns on hiring Muslims in war room.
Immediately, social media raised a red flag to this 'uncovering' of scam terming it as an attempt to divert the issue from oxygen crises that led to deaths in Chamarajanagar.
The Opposition also held protest in this regard and said Surya deliberately took Muslim names out of 210 members list working in the war room.
The BJP was put on tight spot after all 16 members were reinstated and police sources saying that that they have found no evidence of any links between these suspended workers into the bed scam.
A video was also doing rounds in which BJP leaders can be heard saying, "Are you hiring for Madarasa or whether it's a corporation". Another leader Satish Reddy can be heard saying, "Is this Hajj Bhavan".
The very next day, a regional paper reported that the BJP leader sitting next to MP in a press conference in the alleged bed blocking scam was actually doing the same in Bommanahalli Zone. His supporters allegedly had attacked an IAS officer demanding beds for their known sources on April 30.
Meanwhile the bed blocking case was transferred to CCB who have made few arrests and are investigating the matter.
 
Last Updated May 12, 2021, 6:16 PM IST