Antilia Bomb Scare: NIA takes over Mansukh Hiren death case
The approval for transferring the case came from the Union Home Ministry.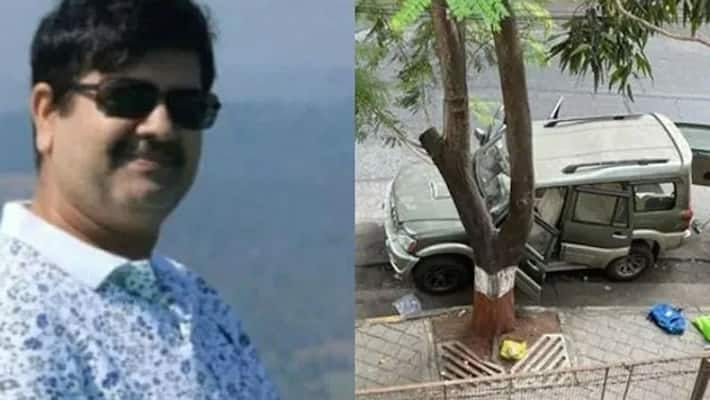 The National Investigation Agency has taken over the probe into the death of Thane-based businessman Mansukh Hiren from the Maharashtra anti-terrorism squad. 
The approval for transferring the case came from the Union Home Ministry.
Hiren's body was fished out of the Thane creek a week after his explosive-laden Scorpio SUV outside billionaire Mukesh Ambani's residence 'Antilia' on February 25.
The decision is likely to have come as more and more damning details emerge from the grilling of Mumbai Police officer Sachin Vaze.
The NIA already suspects that the white Landcruiser Prado car allegedly seized from Vaze's house was used to transport the gelatin sticks on February 25. 
The gelatin sticks were then allegedly transferred to Hiren's Scorpio car parked outside the Ambani residence. 
Vaze is currently in NIA custody till March 25, in connection with the Antilla bomb scare case.
Last night, the NIA took Vaze to the spot from where the SUV was recovered and recreated the crime scene to match with the profile of the 'PPE-wearing' man spotted approaching the car on February 25 spotted on CCTV that night. 
Meanwhile, Hiren's wife has alleged that Vaze was behind her husband's killing. 
The family highlighted Hiren's letter in which he alleged that he was mentally harassed in connection with the Antilia bomb scare case. 
Maharashtra ATS sources said that they had found injuries on the body of Hiren's head and neck, indicating that he was probably assaulted before being killed. A similar theory was put forth by the Leader of Opposition Devendra Fadnavis. According to Thane police, they noticed at least five handkerchiefs were tied around Hiren's face when his body was fished out.
Last Updated Mar 20, 2021, 5:13 PM IST