Animal cruelty likely to attract Rs 75,000 fine, 5-year jail as MP Rajeev Chandrasekhar seeks stringent laws
During the Parliamentary Question Hour on February 5, MP Rajeev Chandrasekhar sought for harsher laws to deal with animal cruelty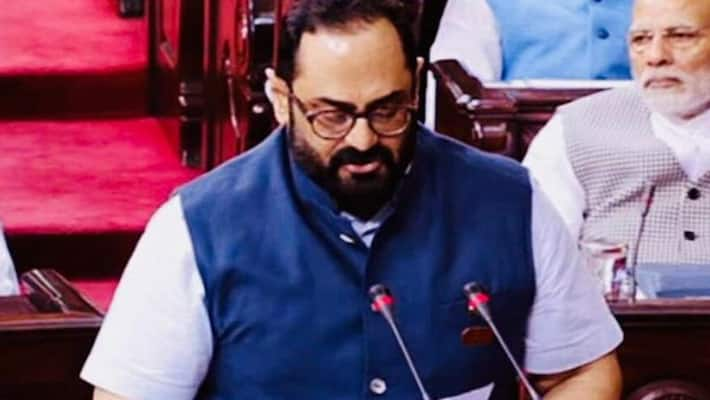 New Delhi: Anyone injuring or killing animals may no longer get away by paying a penalty of Rs 50. The government has prepared a draft to amend the 60-year-old Prevention of Cruelty to Animals Act, proposing penalty up to Rs 75,000 or three times the cost of the animal with jail term up to five years or both if an act of an individual or an organisation leads to an animal's death.
During the Parliamentary Question Hour on February 5, MP Rajeev Chandrasekhar sought for harsher laws to deal with animal cruelty. In a question to to Animal Husbandry, Dairying and Fisheries Minister, Giriraj Singh, Chandrasekhar urged him to consider amending the Prevention of Cruelty to Animals Act, 1960 and make it more stringent to prevent the infliction of unnecessary pain or suffering on animals.
Rajeev Chandrasekhar has repeatedly taken up this issue in Parliament since 2016.
Chandrasekhar has previously said that there is a need for prosecution of those under The Prevention of Cruelty to Animals Act 1960. The use of firecrackers or any deliberate man-made attempt to harm animals falls within the ambit of offence of Section 11 (1) (a) under The Prevention of Cruelty to Animals Act 1960 and should attract associated penalties.
Chandrasekhar urged Singh to take immediate action in such matters to bring to book those responsible for such heinous crimes.
Poaching and deliberate violence against animals/elephants need to stop. He further added that the Act needs amendment. He had advocated the need for a review and amendment to the Animal Cruelty Laws to serve as effective and stronger deterrents against animal abuse. Animals too have a right to live with dignity and a life that is devoid of cruelty and ill-treatment. Hence on behalf of animal lovers in the country, he urged the Minister to amend the act and include more stringent punishments and increased penalties.
This would serve as a strong deterrent against the perpetrators of cold-blooded treatment of animals. Chandrasekhar also requested Singh to take all necessary steps including conferences, seminars, and awareness programmes with the police of all states so that crimes committed under these Acts are robustly followed through and prosecuted always.
Last Updated Feb 7, 2021, 10:24 AM IST