Afghanistan's Army chief to visit India amid war against Taliban
Afghanistan Army chief General Wali Mohammad Ahmadzai will be meeting National Security Adviser Ajit Doval and his Indian counterpart Gen MM Naravane.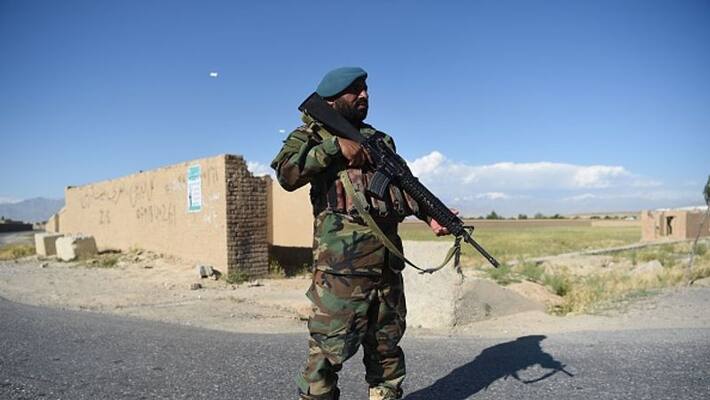 Amidst heightened tensions due to the Taliban gaining several territories in the country, Afghanistan's Army chief General Wali Mohammad Ahmadzai will be arriving in India in the last week of July to hold discussions with top officials in the security and defence establishment. 
Sources in the defence establishment said that he would be reaching Delhi on July 27 on a 3-day visit.
Gen Ahmadzai will be meeting National Security Adviser Ajit Doval and his Indian Army chief Gen MM Naravane, the sources added.
His visit to India assumes significance as the Taliban is gaining control over the vast territories of Afghanistan in the wake of the US and the NATO forces withdrawing from the country. 
A senior minister in the Afghanistan government is also scheduled to visit India to have discussions with the Indian Army Chief General MM Naravane, but his visit has been postponed as of now. 
After US President Joe Biden announced that the coalition soldiers will be withdrawn from the war-torn country, the Afghanistan Security Forces and the Taliban have been engaged in a fierce battle to gain territorial control. In one such skirmish, Indian photojournalist Danish Siddiqui was killed at Boldak near Kandhar last week. 
The US and the NATO forces were deployed in Afghanistan in the aftermath of the September 11, 2001 attack in the US. Out of the total 421 districts and district centres, the Taliban has claimed that they have gained control of over 60 per cent territory. 
Speaking at a conference on 'Central and South Asia: Regional Connectivity, Challenges and Opportunities', Afghanistan President Ashraf Ghani had said, "Intelligence estimates indicate the influx of over 10,000 jihadi fighters (into Afghanistan) from Pakistan and other places in one month." 
Meanwhile, India has brought back 50 consulates personnel posted at the Kandahar Consulate amidst the deteriorating situation in the city. However, as per the Ministry of External Affairs, the consulate office has not been closed and is functioning with local staff.
Kabul has been asking for weapons and ammunition from India. Two weeks back, Afghanistan's envoy to India, Farid Mamundzay had said that New Delhi could assist Afghanistan with military hardware, logistics support, intelligence and financial resources in its battle against the terrorists.
Since 2019, New Delhi had handed over four Mi-24 attack helicopters and 3 Light Utility Helicopters to Afghanistan with the aim of strengthening the Afghan Air Force.
Last Updated Jul 20, 2021, 8:59 AM IST