5 cases in a day will lead to seal down of entire village, CEO's will be held responsible: Minister Sudhakar
In order to keep the Covid cases under control, Karnataka Health Minister K Sudhakar said that if a village reports 5 positive cases in a day, then the entire village will be sealed. The minister also said that as the unlocking of lockdown will begin, if people are found flaunting rules, strict action will be taken.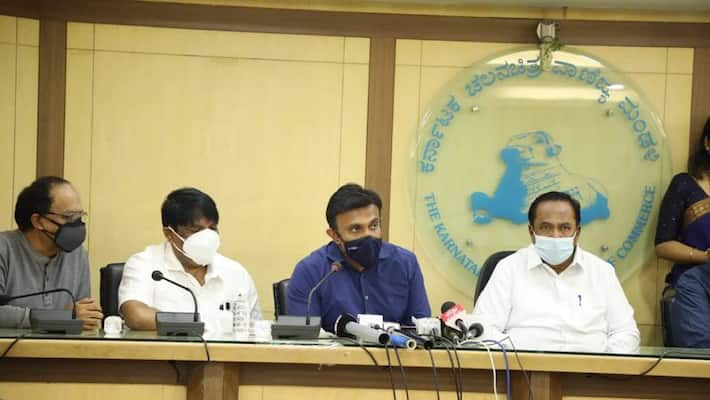 Assuring that in 4 months, everyone will be vaccinated in the state, health minister K Sudhakar asked the public to remain extra vigilant. The minister in order to ensure the villages remain safe as the unlock of lockdown will begin has hinted at sealing down the entire village in case positive cases are found in more numbers.
As per reports, if a village reports 5 cases in a single day, then the entire village will be sealed to contain the spread. 
The minister's reaction comes after cases compared to Urban and Rural shows massive differences.
The 10 days data shows cumulative figures of about 1587 cases approximately, however, the rural areas showed about 4,598 cases, the minister said.
"ZP CEO's role in handling Covid is crucial, in case the cases shoot up, they will be held responsible," the minister was quoted warning the officials.
The minister has instructed the officials that, immediately after finding out about any positive cases, he or she should be taken to Covid Care Center, should intensify testing in the surrounding of the infected persons. The officials have been directed to ensure the rules are followed in places where the positive rate is 10 and below and appealed to the public to be alert despite getting a second dose of vaccination.
The minister opines that due to lockdown financial stress on state was too much, lives of the public was also impacted, keeping this in mind the state restored to certain relaxation 
Last Updated Jun 12, 2021, 7:29 PM IST