Hyderabad in the hands of American Security ahead of Ivanka Trump's visit
US President's daughter Ivanka Trump is visiting Hyderabad on November 28 to inaugurate the Global Entrepreneurship Summit
US Security will be undertaking all the security measures in the city
They will be working in coalition with the Hyderabad city police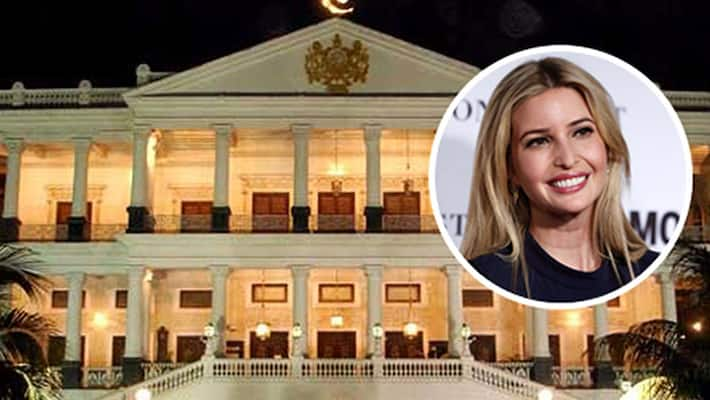 US Security will land in Hyderabad and undertake all the security measures in the wake of US President Donald Trump's daughter Ivanka Trump's visit to the city to inaugurate the Global Entrepreneurship Summit on November 28. The Summit is scheduled to be held from November 28-30 on the theme "Women First, Prosperity for All".
Ivanka will be staying at the famous Taj Falaknuma Palace in Hyderabad and the American Security has taken handover of it. The residents around the Palace hotel are issued stringent warning prohibiting them from having any visitors or guests.
Hyderabad West Zone DCP Satyanarayana speaking to the media said that the American Security have collected all the information about the city and will be landing in the city in another two or three days time to see to the security measures.
After the inaugural session in Madhapur HCC, the 1400 delegates from different countries will be having their dinner at the Falaknuma Palace but no one is given accommodation there. The police have apprehended suspects around the Palace.
Summit delegates were provided accommodation in Park Hayath, Taj Deccan, Grand Kakatiya and other star hotels. CCTV cameras are fixed at every hotel.
Hyderabad city will be under the handover of US Security who will be undertaking all the security measures in the city. DSP said that the Hyderabad police will give their full cooperation to the US Security.
Last Updated Mar 31, 2018, 6:38 PM IST