Twitter turns into 'news app' in Apple App Store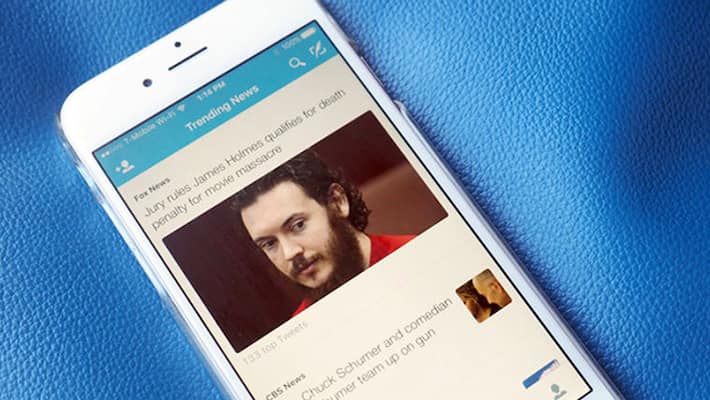 The popular micro-blogging site is now categorised under the news section of the Apple App Store instead of social networking, in the aftermath of Twitter's falling stocks and declining growth.
Twitter is renowned for its top news feeds and events while it moves away from the conventional style of a typical social-networking site like Facebook. Consequently, the former is less preferred among social circles than the latter.
On the contrary, Twitter is handier for sharing news-worthy content as well as following people of interest in a particular field.
Twitter Moments has brought the biggest enhancement for curating the best conversation thread surrounding the current events, a technology website reported.
Twitter is reportedly undergoing the best changes in history to enhance its content visibility while being promoted as the number one free app in the news category of the App Store.
The micro-blogging site has seen a sharp decline of over 20% in its stock value amid declining revenue growth in the last few months.
The company posted $595 million revenue in the first quarter ending March 31, a massive 36% boost from $435.9 million in the same quarter last year but missed the $607.9 million expected on average by analysts, Forbes reported.
"Revenue came in at the low end of our guidance range, as brand marketers did not increase spending as quickly as expected in Q1," the company tweeted.     
Despite the declining revenues, the company is estimated to be growing its user engagement via direct messages by 50% annually and more than 75% every quarter.
Twitter is reportedly witnessing more than 1 billion monthly unique visitors to pages promoted on the website and the company sounds bullish about the site's prospects.
Last Updated Mar 31, 2018, 6:36 PM IST