Afraid of your Aadhaar details being stolen? This is How To Prevent Misuse Of Aadhaar Online
Aadhaar has become the most important document these days, Therefore, it becomes important to take steps to avoid misuse of information linked and stored in Aadhaar
Aadhaar Biometric provides a locking system provided by Unique Identification Authority of India (UIDAI) through which you can lock and unlock the details whenever you want
UIDAI recommends that one should update the biometric data every 10 years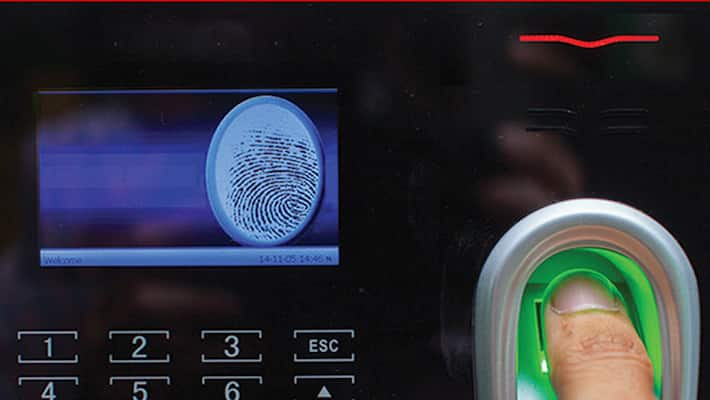 Aadhaar has become the most important document these days. It is needed for almost all government related activities or financial account opening and verification. It is also a key document connected to tax records, bank transactions, and government subsidy receipts. Therefore, it becomes important to take steps to avoid misuse of information linked and stored in Aadhaar.
All you have to do is to use the facility of Aadhaar Biometric locking system provided by Unique Identification Authority of India (UIDAI) through which you can lock and unlock the details whenever you want, thereby preventing its misuse.
 Biometric Information
Aadhaar stores two types of information-Biometrics and Demographic.  The biometric data refers to your iris, finger prints and facial scans. Fingerprint and iris data are used for authentication. Aadhaaralso stores the demographic information such as name, date of birth/age, address gender, email address and mobile number.
How To Lock And Unlock Biometric Details
Once you lock your biometric data neither you nor anybody else can use the data unless it is unlocked.  But this facility is only available online and needs a registered mobile number.   If your mobile number is not registered with Aadhaar, you will have to visit the nearest Enrolment Centre to submit a filled up form. 
 To lock your biometric data go to the Aadhaar services tab on UIDAI's homepage, and click on the 'lock/unlock biometrics' link. This will take you to the page https://resident.uidai.gov.in/biometric-lock.
 On this page, key-in your Aadhaar number along with the security code that is generated using a one-time password (OTP), which is sent to your registered mobile number. Use this OTP to login and lock your biometrics.
Locking your biometrics does not affect any benefits like bank accounts, LPG connections, etc linked to it. You can still useAadhaar-based authentication using the OTP-based authentication procedures and will continue to receive OTPs on your registered mobile number or email address even when the biometric data is locked. It just prevents anyone from authenticating your biometric details thus securing your biometric information from potential misuse.
If somebody tries to use the authentication services to unlock your biometric data (Fingerprint/Iris), then a specific error code '330' will be displayed indicating that biometrics are locked.
Now that you have locked your biometrics data how do you unlock it when you need it, say for example to authenticate an Aadhaar-based KYC?
To unlock your biometric data, go to the Aadhaar website, enter your Aadhaar number, receive the OTP on your registered mobile and unlock the data using this OTP. At the time of unlocking your biometrics, you will get the option to either unlock or disable the lock.
Once unlocked, the biometric data will be usable for only 10 minutes. It will automatically get locked again after 10 minutes. If you choose to disable, your biometric data will remain usable indefinitely.
This procedure is simple and does not involve memorising and subsequent use of any complex password. All that you need is your Aadhaar number and access to your registered mobile number.
UIDAI recommends that one should update the biometric data every 10 years. Also, if one meets with an accident or is afflicted by any disease leading to biometric changes, it is recommended to update the biometric information.
Last Updated Mar 31, 2018, 6:57 PM IST