LeEco unveils 'LeSEE' driverless electric concept car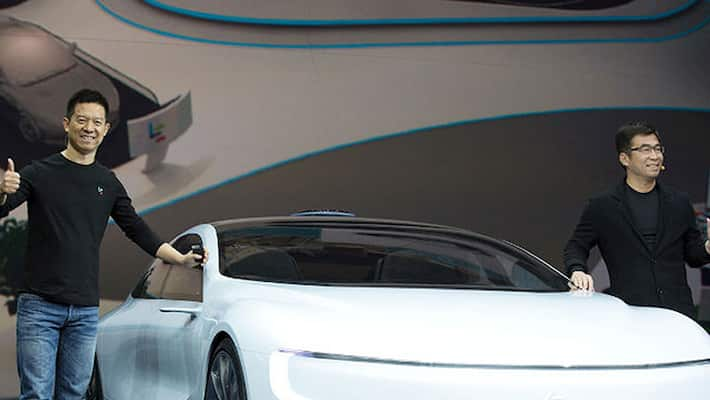 LeEco, the Chinese technology company, has just unveiled what it claims to be the world's first driverless electric concept supercar in partnership with Aston Martin, ahead of the Beijing Auto Expo later this week.
The concept car 'LeSEE' sports a large and flamboyant LED screen with a unique internet design as well as fully-automatic driving functions. It is touted to be capable of learning on its own with facial recognition, emotion recognition, system recognition and path recognition.
 The company has not yet revealed specific details about the car's commercial launch date, money invested in the project or the vehicle's estimated retail price. Nevertheless, the supercar is expected to deliver a top speed of 130mph and will be built entirely by LeEco.
LeEco's founder Jia Yueting and Le Supercar's co-founder Ding Lei demonstrated the car's automated driving capabilities at the grand event.
The electric car is touted to be based on LeEco's intelligent shared transportation ecosystem and will be formally unveiled at the Beijing Auto Show on April 25.
The company also launched three smartphones - Le 2, Le 2 Pro and Le Max 2 along with two premium televisions Le Super 4X50 and Pro/X50 at the event.
Last Updated Mar 31, 2018, 6:36 PM IST