You can start registering for the Jio Phone.
The trial begins on 15 August, and is available for pre-booking from 24 August.
At Rs 153, Jio Phone users will get unlimited data, free voice calls and SMS.
JioPhone will be available for pre-booking from 24 August, which means starting tomorrow. Here's how you can own the device at Rs 0. However, remember you will be paying Rs 1500 as refundable deposit that you can claim after three years. With the phone, you can access the new Rs 153 data plan for unlimited data and free calls, along with the new cheaper sachets announced. Besides, you can also find out how to book it via stores near you here. 
Here's what you need to do right now. Head to Jio.com and you will see a banner like the one seen below: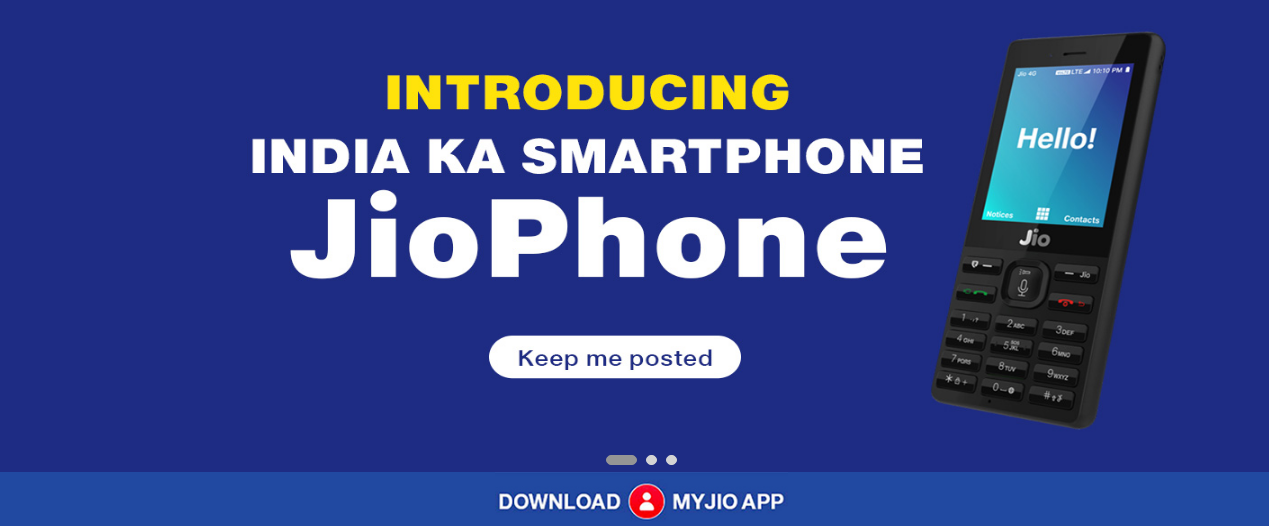 Once you click on the 'Keep me Posted', it will take you a form  like the one seen below: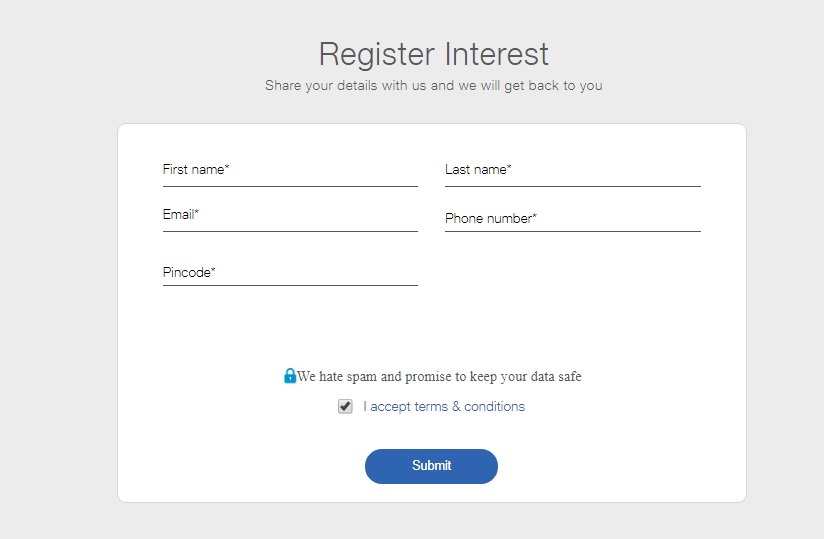 You need to fill in all the details mentioned above, check the box and then click on submit.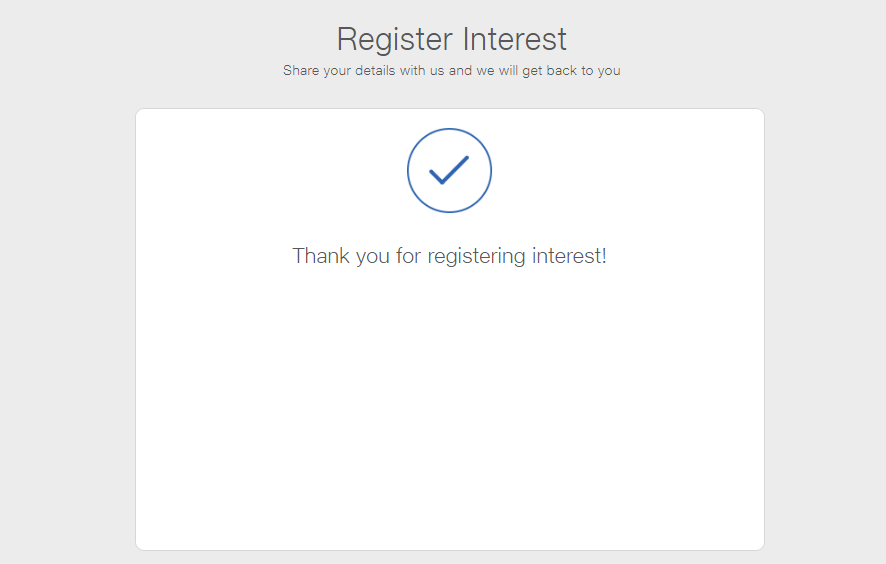 The page will then display "Thank you for registering interest!. You will soon also get an email thanking you for your interest. It will state that the team will contact you shortly. However, the phone will be made available only from September. 
Also Read: Jio vs Vodafone vs Airtel: The battle of Unlimited 4G data and free calls
At the Reliance AGM 2017, Mukesh Ambani spoke about the 40 years of the Reliance journey. But the biggest announcement remained the highly anticipated Jio Phone. The company has announced the all-new Jio phone at Rs 0 or  free.
Akash and Esha Ambani took to the stage to unveil the Jio Phone and highlighted that the device has familiar design, intentionally, but comes with some cool features like voice command support and a distress call feature.
The specs include a 2.4-inch QVGA display, a four-way navigation button, alphanumeric keypad, SD card slot, torchlight, headphone jack, mic, speaker and FM Radio. NFC support is expected to come later this year.
The company also announced new data plans for the JioPhone users:
 
Rs 153
The new offer for Jiophone users is priced at just Rs 153 for free 4G data along with unlimited calls and SMS. There will also be access to Jio apps. And, the unlimited data will come with a cap of 0.5GB 4G data per day. The speed will be 128kbps once you have exhausted the 0.5GB 4G data per day. 
 
Rs 23
At Rs 23, JioPhone users will get a small recharge pack, which the company calls sachet, for free voice calls, SMS and unlimited data with a validity of two days. 
 
Rs 53
Just like the Rs 23 sachet, it also offers Rs 53 sachet.  However, its validity is a week-long. It also offers unlimited voice calls and SMS and access to Jio apps, along with unlimited data. 
Last Updated 31, Mar 2018, 6:47 PM IST