Reliance Jio new phone leaks, cheaper data plans, and more
Reliance Jio is working on a new phone.
The phone could be accompanied by cheaper data plans.
Meanwhile, Jio has announced new plans.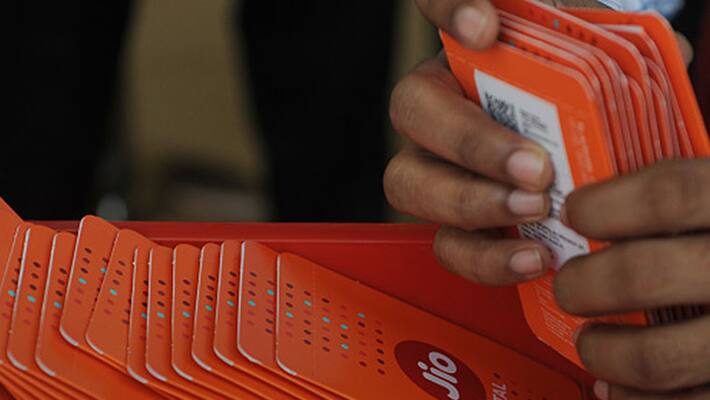 After disrupting the telecom market with free 4G data plans, Reliance Jio is now sets its eyes on the mobile phone market.
Just a week after reports floating around about an upcoming Reliance Jio feature phone slated for 21 July launch and priced at Rs 500, Techpp has managed to get its hands on the Jio feature phone. Along with the images, the report revealed that the device will come with a 2.4-inch display and a 2MP camera sits on its back. The 4G VoLTE phone comes with 512MB of RAM and 4GB of onboard storage. The dual SIM device could either be running the Snapdragon 205 built specifically for 4G VoLTE or Spreadtrum processor. 
An IndianTribune report had earlier claimed that to further attract more users, the company may also launch data plans that are priced around Rs 80 - 90. However, there was no clarity on whether these will be made available to all or simply limited to those who buy the feature phone. 
Meanwhile, Jio has announced its updated 4G data plans for Dhan Dhana Dhan offer. The Rs 309 and Rs 349 data plans have been updated to offer a validity of 56 days, from 28 days that was available earlier. Both offer unlimited voice calls, text. The Rs 309 recharge will bring to you 56GB data increased from 28GB earlier, and a cap of 1GB/day. At Rs 349, users will get 10 + 10GB data without any cap on daily usage. 
The Rs 399 plan has been updated to offer 84 days of validity over the 28 days it offered earlier with 1GB/day cap. The data has also been increased to 84GB. Besides, users get unlimited voice calls and text messages. You can read the complete list of plans here. 
Last Updated Mar 31, 2018, 6:43 PM IST