Google Safe Search lists Google.com as dangerous website
A Reddit user has discovered Google.com to be a partially dangerous website as per the results listed by Google's Safe Browsing Site Status Checker aka Google Safe Search.
The Safe Search tool warning message reads: "Some pages on google.com contain deceptive content right now," which implies some pages on this website will redirect visitors to dangerous ones that install malware on the victims' computers.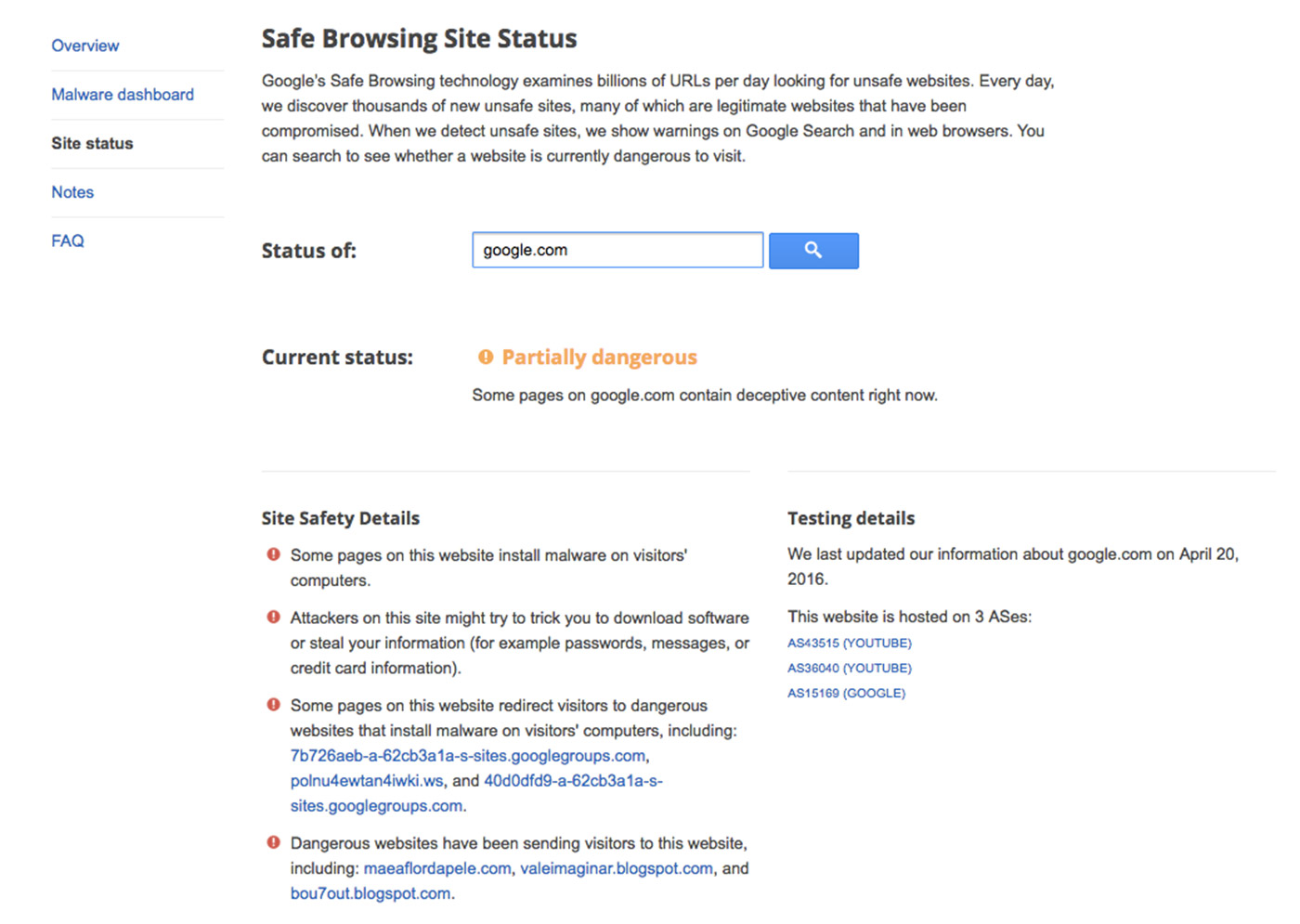 Consequently, the malware could steal personal and other financial details from the infected computer.
The Safety Checker offers some valuable advice to users who might have come across a similar warning message on Google:
Don't panic. Users sometimes post bad content on websites that are normally safe. Safe Browsing will update the safety status once the webmaster has cleaned up the bad content.   
As The Washington Post clarifies, some pranksters might have exploited Google's services to host malicious content, and the checker just can't identify the source of infection.
The report explains that several other popular sites such as Tumblr.com have been defined as "partially dangerous," owing to the traces of malicious content uploaded or externally linked to the site.
Although the Google safe site checker's status will get updated once in 24 hours, it is a safe bet to exercise caution when you see that the URL you are browsing is labelled "unsafe" by the tool.    
Last Updated Mar 31, 2018, 7:05 PM IST