Apple users at risk? Govt issues 'high-severity' warning, ask them to update iPhone, Macbook & more
CERT-In has issued a high security risk alert for Apple device. The vulnerability has been discovered in the WebKit browser engine. CERT-In is urging Apple users to promptly update their devices with the most recent software to protect against potential cyber threats.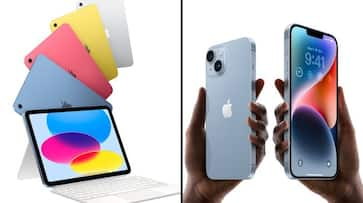 A "high" security risk notice has been issued for users of Apple devices by the Computer Emergency Response Team (CERT-In), a section of India's Ministry of Electronics and Information Technology. On its official website, CERT-In issues a number of security alerts that, if ignored, might result in unauthorized access to users' phones and the loss of confidential information.
According to CERT-In, the WebKit browser engine, which is used by Safari and other browsers, contains significant security flaws that might have detrimental effects on consumers of Apple products like the iPhone and Apple Watch. These vulnerabilities could allow attackers to trick users into visiting malicious websites or opening malicious attachments.
Furthermore, it can allow malicious parties to access the user's private data and files and possibly put malware on the user's device.
The official statement states that "Apple products have multiple vulnerabilities that have been reported that could allow an attacker to execute arbitrary code, escalate privileges, or circumvent security restrictions on the targeted system."
In other words, users of Apple devices should be cautious about the links they click on and the files they download to avoid having their personal information stolen or their computers infected with malware.
The list of Apple products that may be vulnerable is here below:
Apple macOS
Monterey versions prior to 12.7
Ventura versions prior to 13.6
Apple watchOS
versions prior to 9.6.3
versions prior to 10.0.1
Apple iOS versions prior to 16.7, 17.0.1 and iPadOS versions prior to 16.7, 17.0.1
Apple Safari versions prior to 16.6.1
Installing the newest watchOS, tvOS, and macOS upgrades right away on Apple devices is highly advised for anybody worried about protecting their personal data. Apple watches, TVs, iPhones, and MacBooks might be vulnerable to hostile actors gaining unauthorized access if software flaws are not fixed.
Last Updated Sep 25, 2023, 1:59 PM IST