Not only CBI, ready to face Interpol also: TTV Dhinakaran
TTV Dinakaran speaks to the media and says that he does not fear anyone because he has done nothing wrong.
It was found that close to Rs 90 crore was set aside by the party to distribute among voters.
An RTI was lodged seeking the course of action in the Dinakaran bribery case.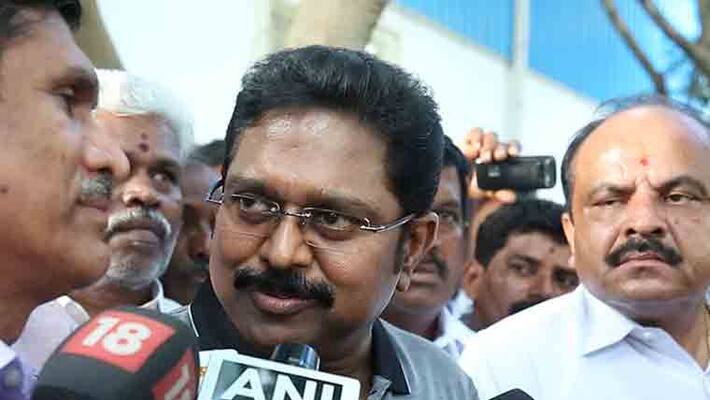 TTV Dhinakaran, the Deputy General Secretary of AIADMK, met with reporters in Adyar and said, "DMK has been accusing us on the Koovathur issue, for which we are not only ready to face CBI but also the International Police Organization".
"We do not fear anyone because we have not done anything wrong" he further added. The Election Commission had ordered FIRs against Tamil Nadu Chief Minister  E Palaniswami, AIADMK (Amma) leaders TTV Dinakaran, Vijayabhaskar and others in RK Nagar by poll bribery case.The poll panel's decision came when an RTI was filed seeking the course of action in the bribery case. 
The leaders had allegedly bribed voters for votes. It was also found that close to 90 crore was set aside by AIADMK to distribute among the voters. 
Read: EC Issues FIRs Against E Palaniswami, TTV Dinakaran
Last Updated Mar 31, 2018, 6:45 PM IST