Tamil Nadu: Harassed and mocked over religion, college topper hangs self
A final year student of the ceramics department at Government Fine Arts College, Chennai, committed suicide by hanging himself near Vellore
Prakash, a native of Adugamparai, was found hanging from a roadside tree on Wednesday at Konamedu in Vellore taluk police station limits
In the suicide note that he left behind he has particularly accused the Head of Department Ravi Kumar for pushing him towards suicide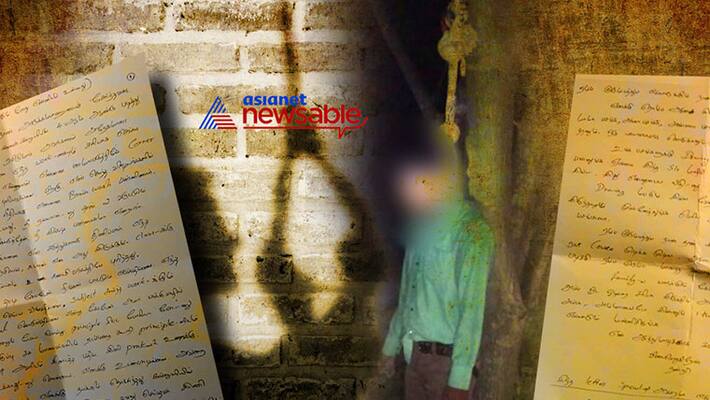 Unable to bear the harassment of his professor, a final year student of the ceramics department at Government Fine Arts College, Chennai, committed suicide by hanging himself near Vellore on Wednesday.
P Prakash, 24, was a two-time best student award winner from his department. However, he resorted to taking this extreme step due to harassment by some of the faculty members of the college. In the suicide note that he left behind he has particularly accused the Head of Department Ravi Kumar for pushing him towards suicide.
Prakash, a native of Adugamparai, was found hanging from a roadside tree on Wednesday at Konamedu in Vellore taluk police station limits.
In a video that he recorded before hanging himself, he said that he was pretty good with his studies. He said that the HoD had a personal vendetta against him for reasons unknown. He was targeted by the HoD and had been humiliated by him in front of his classmates on several occasions and had also told him to stop praying to god, although it is not mentioned why the HoD told him so.
He wrote in the note that the HoD would not let him finish his studies.
Prakash's family members said he took the issue to the college principal, but no action was taken. "The principal did nothing to ensure a good environment for him (Prakash) to continue his studies," said a family friend of Prakash to the Times of India.
He has been skipping classes for the last two weeks without the knowledge of his parents. "I was not able to tell you, mom and dad, that I cannot go to the college. Hence, I have decided to end my life," police said quoting Prakash's suicide note. It went beyond a limit and he was isolated, police said.
"Before committing suicide, he messaged his brother and uploaded a video and the suicide note on his Facebook page. On seeing this, one of his friends contacted his mother and alerted her around 3.40 pm on Wednesday," said a family friend of Prakash to TOI.
The Vellore taluk police registered a case under section 174 of CrPC and an inquiry is on. Police shifted Prakash's body to the Government Vellore Medical College Hospital for post-mortem.
Students held a protest at the Egmore campus in Chennai. They demanded action against people responsible for Prakash's death.  The protestors also broke window panes at the college campus.
Last Updated Mar 31, 2018, 6:56 PM IST