While the AIADMK camp was abuzz with congratulatory news on the merger opposition did not seem to like it one bit
Almost all in the opposition were united in calling it a sham and a drama of uniting
Critics expressed doubts as to how long this merger would continue
Kanimozhi :
The merger of two AIADMK factions would in no way be beneficial to the people of Tamil Nadu, DMK MP and the party's women's wing leader Kanimozhi said.
Replying to a specific question on the merger, she told reporters at the airport that it would benefit only the leaders and not help in solving the problems of the people. Moreover, the people had not voted for these leaders and the continuation of the government itself was doubtful, she said.
Thol Thirumavalavan:
Viduthalai Chiraithagal Katchi president  said the fate of the state government would depend on the decision taken by the group of MLAs owing allegiance to sidelined AIADMK deputy general secretary TT V Dhinakaran.
Though the two factions have officially merged, unity and discipline in the merged party would be a question mark, he told reporters at the airport. Besides, there was the possibility of a splinter group emerging from within, leading to another political confusion, he said, adding modalities and formalities might have been settled before the merger and formation of the new ministry.
 
Prakash Karat:
CPI(M) politburo member Prakash Karat termed the merger of AIADMK factions as opportunistic and alleged that the BJP was behind it. "The opportunistic decision by the two factions, at the behest of BJP. will be rejected by the people of Tamil Nadu," he  told reporters at the airport. The CPI(M) leader said that joining hands with 'communal forces' like BJP will be dangerous to AIADMK and also the people of Tamil Nadu, "who will totally reject this opportunism."
Here's how Prime Minister Narendra Modi reacted to the merger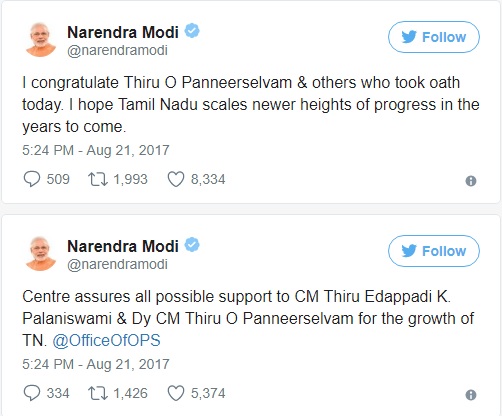 Kamal Haasan had to say this: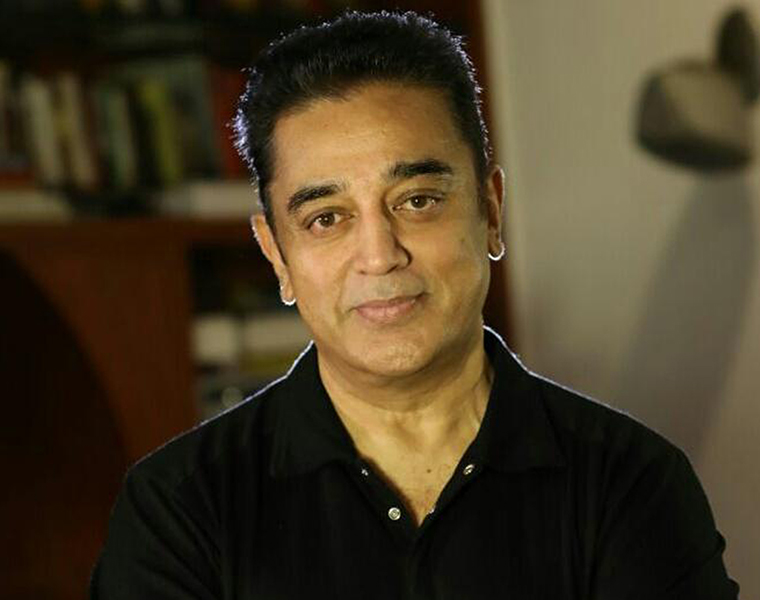 Minutes after the two AIADMK factions merged, Haasan tweeted in Tamil, "Gandhi cap, Saffron cap, Kashmir cap, now a clown cap on the head of Tamilians.  Is this enough, or do you want more? Rise up Tamizha." The actor went on to accuse the AIADMK of indulging in a 'drama of splitting and now uniting.'