Dr Balaji has refuted charges of receiving any money from the Tamil Nadu government
He was alleged of receiving money after attesting thumb impression of Jayalalithaa in Apollo Hospital
Dr Balaji has issued a clarification in this regard
Dr Balaji, who had attested Jayalalithaa's thumb impression during her stay at the Apollo Hospitals, has issued a clarification and said that he did not receive any money from the government.
The issue of Jayalalithaa's thumb impression on the B Form submitted along with nomination papers of the party candidates has surfaced again. The documents show Dr Balaji's account allegedly being credited with Rs 5 lakh on November 1.
However, according to the clarification issued by Dr Balaji, who is currently serving as the head of the Department of Minimal Access Surgery in Madras Medical College in Chennai has said, "I would like to refute the above baseless and false news, which was reported in the media."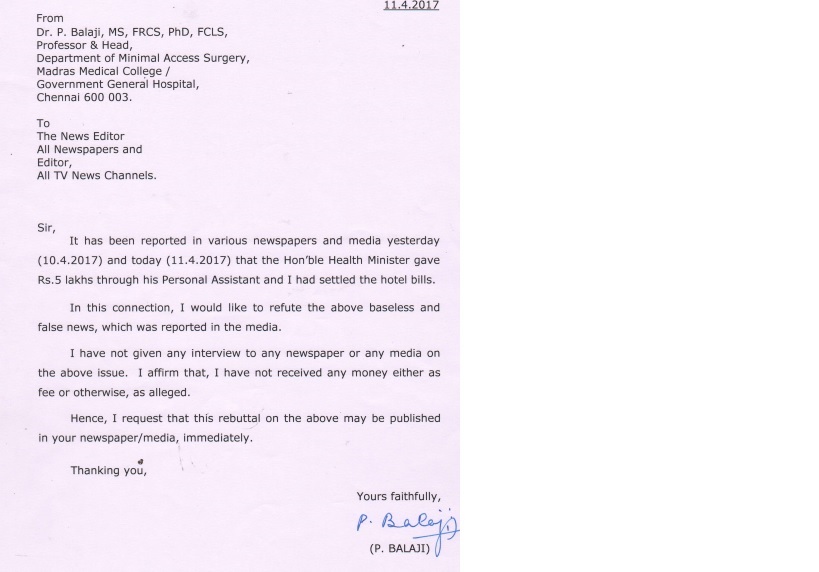 Also Read: Shocking: Apollo doctor paid Rs 5 lakh for attesting Jaya's thumb impression?