Barbaric: Differently-abled man burnt alive for questioning men for drinking in public
The person with disabilities after spotting two drunken men near his residence asked them to leave the area.
The men threatened him before leaving and returned with petrol.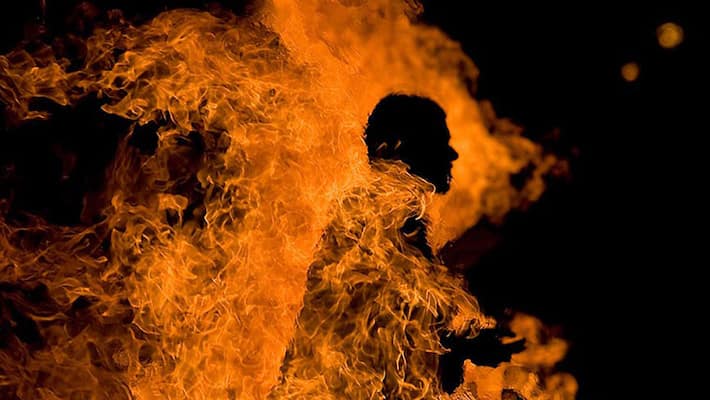 On the night of the incident, the victim Sheik Alavudeen was sleeping outside his residence due to the hot weather. He then spotted two men drinking alcohol near his residence around midnight and asked them not to drink and leave the area, reported India Today. 
Both the men got offended and threatened Alavudeen before leaving the area. Without taking the threat seriously, Alavudeen went off to sleep. But, after a couple of hours both the men returned with petrol, poured it on sleeping Alavudeen and lit him on fire, the report stated. The victim's screams woke up the neighbours who caught the culprits trying to escape the spot. 
The police have arrested both the accused who confessed to their crime and claimed that they did it under the influence of alcohol, the report stated. 
The victim received serious burns in the incident and succumbed to his injuries in a Thiruvarur hospital. 
 
Last Updated Mar 31, 2018, 7:02 PM IST