Tamil Nadu's farmer leader and advocate Ayyakannau is on a stir for a few years now for the cause of farmers

He recently entered Trichy Oyamari Cemetery and staged a protest by sleeping next to the dead bodies

He along with other farmers are demanding the formation of Cauvery Management Board
The Supreme Court had directed the Centre to constitute the Cauvery Board, within six weeks of its verdict on the Cauvery River dispute on February 16. Ayyakannu and other leaders in Tamil Nadu have intensified their stir in demand of formation of the Board as Centre has not taken any steps regarding this. After immersing himself in the sand and sleeping with the dead bodies, what will be Ayyakannu's next step to demand Cauvery Management Board?
Ayyakannu is known for his unique protests. For the cause of farmers like waiving off their loans, he along with a number of farmers had launched semi-naked protests in New Delhi where the farmers staged stirs with skulls, dead snakes and rats, enacted hanging themselves etc.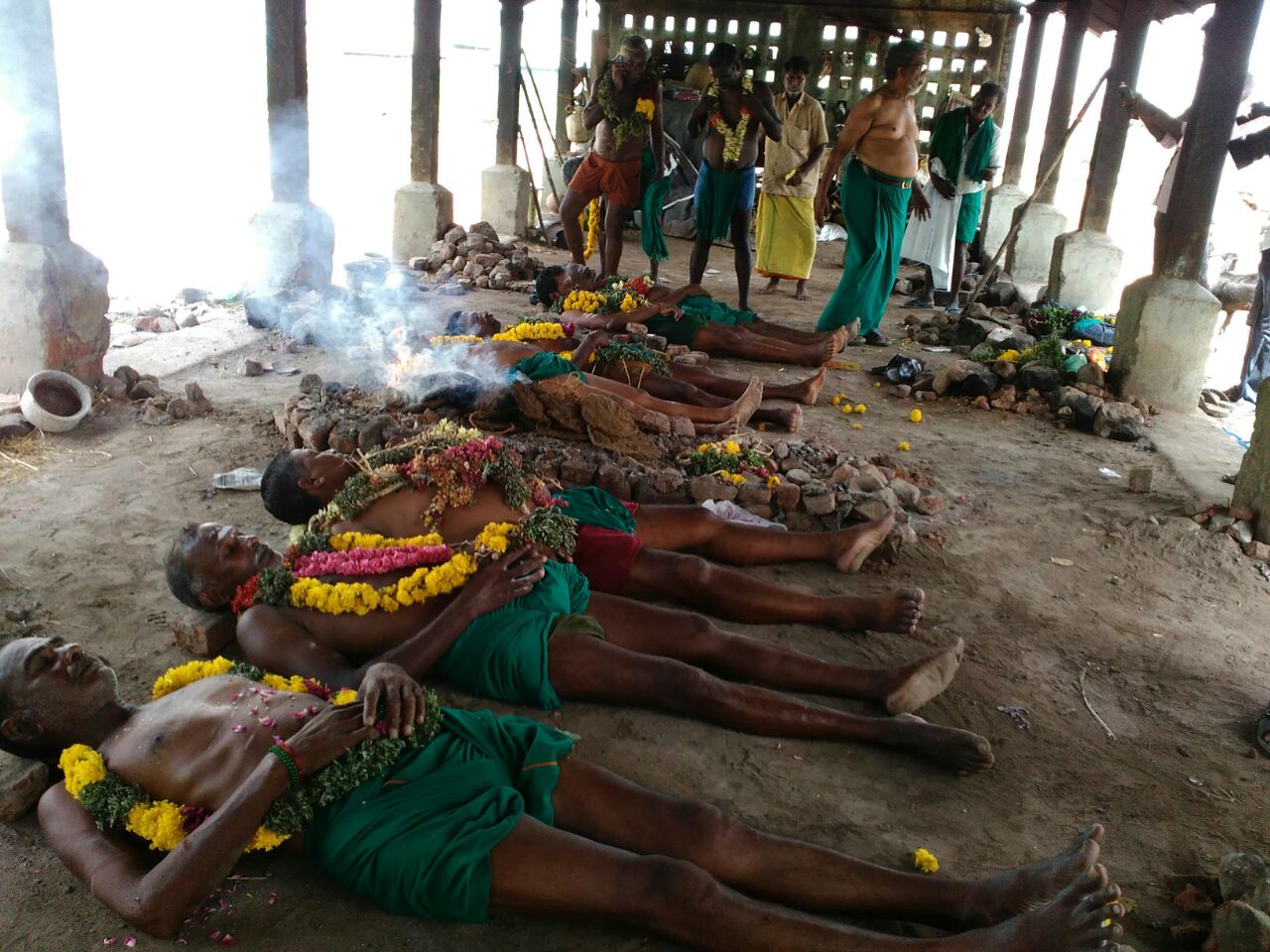 Recently, Ayyakannu printed a pamphlet stating 'Lord Give wisdom to PM Modi to do good things' and had distributed it in front of a temple.
Ayyakannu even had staged a stir for over a month in front of the PM office in New Delhi, urging him to fulfil various demands of farmers. Ayyakannu does not identify himself with any political party, and so far, these protests have garnered public support but failed to reach out to the authorities concerned.