Tamil Nadu: Another Periyar statue vandalised, this time in Pudukottai
Another statue of Periyar was found damaged, this time in Pudukkottai
Two people were arrested for allegedly vandalising a Periyar statue at a municipal corporate office in Tamil Nadu's Vellore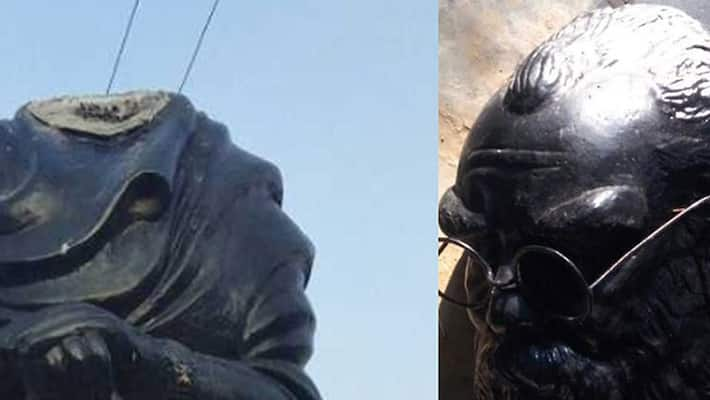 Days after a statue of social reformer Periyar was vandalised in Vellore, Tamil Nadu, another statue of the icon was found damaged, this time in Pudukkottai.
A case was registered and investigation on, news agency ANI reported.
Two people were arrested for allegedly vandalising a Periyar statue at a municipal corporate office in Tamil Nadu's Vellore on March 6.
Earlier, BJP national secretary H Raja had threatened to take down Periyar's statues, similar to the Lenin statue that was vandalised and razed in Tripura after the BJP's poll victory in the state.
DMK working president MK Stalin has demanded the arrest of Raja for his post. 
Raja later claimed that his account was hacked and the post was not his. Even senior BJP leaders distanced themselves from his remarks.
Last Updated Apr 4, 2018, 7:10 PM IST