Stalker confesses to killing Chennai techie, wanted to commit suicide
The police recorded the statement of Aakash, who was involved in the murder of Chennai techie Induja on Monday
Aakash stated he pleaded with Induja to marry him but she refused
He didn't have any intention to kill her but she taunted him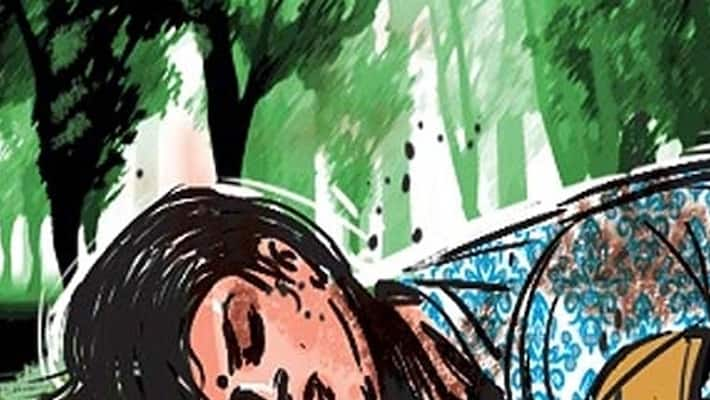 Chennai police arrested and recorded the statement of Aakash and produced him in court and moved him to Puzhal prison on Wednesday.  Aakash was arrested after he fled setting ablaze Induja, an engineering student in Chennai on Monday.
According to police sources, Aakash in his statement to the police said that he was in love with Induja since their school days and he served all her family needs as her father worked abroad. However, since three months Induja was acting aloof and that disturbed him a lot. 
He stated that he begged her but her mom Renuka changed her mind and Induja started to hate him which led him to becoming a monster.
On Monday night he went to Induja's house at Saraswathi Nagar in Velachery with the intention of killing her.  He said initially her mother Renuka didn't allow him into the house but after a lot of pleading she allowed him to speak to Induja.
However, Induja taunted him with threatening remarks after which he lost his cool and threw petrol on her and set her on fire. While he was trying to set himself ablaze Renuka and sister Niveditha entered the room along with neighbours and so he fled the scene on his bike.
He said he was also intended to commit suicide and sent messages to his family and friends to that effect but the police caught him before that. He expressed his regrets that he couldn't end his life.
The residents of Adambakkam agitated before the police station on Wednesday and demanded for stringent action against the culprit. Inspector Murali promised severe action and said that he had filed all the necessary sections against the murderer.
On the other hand, the condition of Renuka and Niveditha is said to be critical with Renuka suffering 49% burns and Nivedha 23% burns. Both have been shifted to a private hospital in Vananagar from Kilpauk Medical Hospital for better medical treatment.  
Last Updated Mar 31, 2018, 7:01 PM IST