A marriage with a meaning: TN eco-activists tie knot on a man made island
The couple planted 1,000 saplings on the island after their wedding was solemnised.
The island was made by the groom, along with other volunteers of the Salem Citizen Forum.
The guests were urged to come in cotton attire and were requested not to give gifts in kind but in cash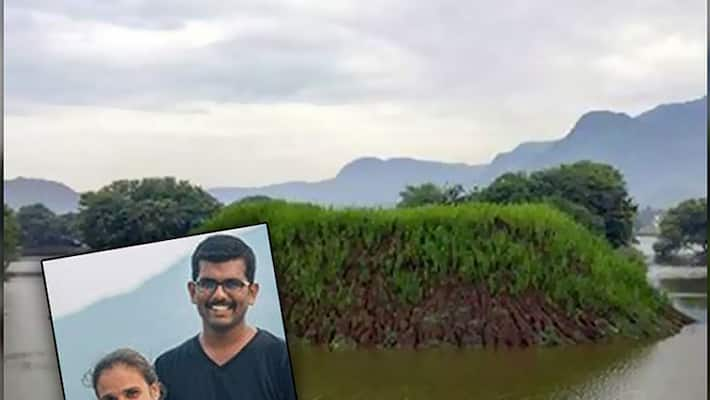 There was no glitz as is common in most Indian weddings. The wedding of environmental activists G. Aravind and P. Poovizhi was as simple as it could be, that too amid the greenary of the trees on an island that was created by the groom himself. If that sounded romantic, there are hundred more reasons to consider this wedding a dream wedding for nature lovers.
The couple, both into environmental activism, decided to get married on the island to create awareness among the public onthe importance of preserving the environment and planting trees. Aravind had been working on restoring the Mookaneri Lake in Kannankurichi in Tamil Nadu by creating a number of islands. 
A businessman by profession, Arvind decided to change the face of the lake that was full of filth, bushes and thorns. So, in 2011 he, along with other volunteers decided to clean the lake. The main agenda of restoring the lake was to attract tourists and also birds. According to NTD.tv, the locals had to remove the clay from the bottom of the lake with excavators and build a bund to create the islands. Saplings of various plants were sown and now the islands are home to over 12,000 trees.
An eco-friendly marriage
According to a report by The Hindu, the guests were urged to come in cotton attire and were requested not to give gifts in kind but in cash. A total of Rs 82,000 was collected and the entire money was donated to the Salem Citizens Forum that was working toward the restoration of the lake. Incidentally, the couple were also a part of the forum. 
After the wedding was solemnised, the guests and the couples planted over 1,000 saplings on the island. Film directors Balaji Sakthivel of 'Kaadal' fame and Raju Murugan of 'Joker' fame attended the marriage.
Last Updated Mar 31, 2018, 7:07 PM IST