100 bank accounts of Sasikala's son-in-law's shell companies seized
The Income Tax (IT) sleuths have seized 100 bank accounts of Jaya TV MD Vivek, son of Sasikala's brother Jayaraman and his wife Ilavarasi, at Chennai
Close on the heels of finding documents related to Rs12,000 crore investment, 100 bank accounts of shell companies of Vivek Jayarama, MD of Jaya TV was discovered
Vivek and his associates had purchased crores of rupees worth properties using this money. All the accounts were handled by Vivek himself said officials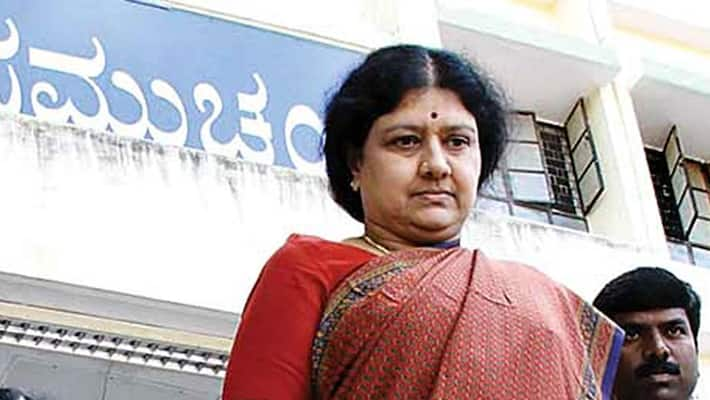 The Income Tax (IT) sleuths have seized 100 bank accounts of Jaya TV MD Vivek, son of Sasikala's brother Jayaraman and his wife Ilavarasi, at Chennai, reports Kannada Prabha.
The more the IT officials are investigating Sasikala, AIADMK leader  serving jail sentence in Bengaluru's Parappana Agrahara, and her relatives, the more new information is emerging. Close on the heels of finding documents related to Rs12,000 crore investment, 100 bank accounts of shell companies of Vivek Jayarama, MD of Jaya TV was discovered. All the accounts have been seized.
After demonitisation, crores of rupees were credited into these 100 bank accounts. Vivek and his associates had purchased crores of rupees worth properties using this money. All the accounts were handled by Vivek himself said officials.
Last Updated Mar 31, 2018, 7:05 PM IST