Yuvraj Singh got married to Hazel Keech on Wednesday.
However, it is his mother he owes a lot for being the strong pillar in his life.
Shabnam Singh has raised Yuvraj as a single parent.
Yuvraj, most famous for his six sixes he had smashed off Stuart Broad's bowling in the ICC World T20 2007, grabbed numerous commercials following his good form in cricket adding to his good looks.
That made the 'Punjabi Jat' popular among the women in the country. He was linked to many Bollywood beauties like Preity Zinta, Deepika Padukone and Kim Sharma.
Yuvraj's journey as a cricketer since his debut in 2000 has been a roller-coaster ride. There have been a several ups and downs, be it his sporting career or personal life. However, there was one woman who stood with him through thick and thin.
Source: Getty Images
Being a single parent in this century is a huge task, especially for a single mom. The responsibility requires a massive financial assistance along with the woman herself being strong physiologically.
Shabnam Singh - meet the pillar of Yuvraj's life!
Yuvraj's parents, Shabnam and Yograj Singh filed a divorce when the cricketer was just in his teens and the duo separated, Yuvraj decided to stay with his mom. Although he continued to maintain a decent bond with his father, it was Shabnam who was his all-time support system.
As a seven-year-old, Yuvraj had insisted his mother to buy him a bicycle, which she eventually did. Yuvraj later jammed the bicycle onto a rickshaw on the very first ride and ended up with 10 stitches.
From nursing him following the minor bicycle incident to help him battling a life-threatening disease, cancer, Shabnam has always been there for her elder son during every tough period of his life.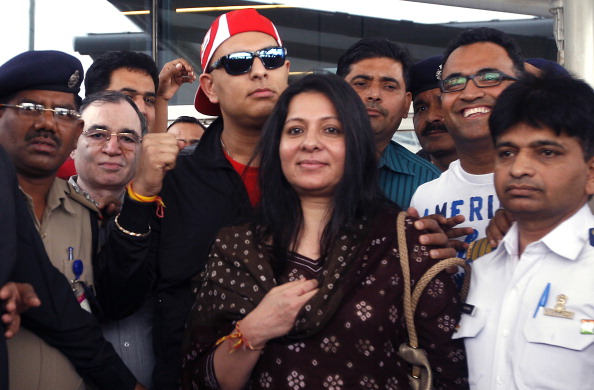 Source: Getty Images
The 34-year-old Indian cricketer finally tied knot with his girlfriend, Hazel Keech on Wednesday. Watching her son at last settling down in life must be truly a huge moment in Shabnam's life today.
Bringing up two children as a single parent is a challenge that Shabnam has passed with flying colours. Yuvraj seems to have inherited his mother's qualities, especially the quality of being unbelievably strong, that helped him defeat cancer and become a better person.
There is a saying, like mother, like son!