Yes, India does have a North-eastern cricketer!
Hokaito Zhimomi remains the only cricketer so far from Northeast India.
He made his Ranji Trophy debut for Assam in 2012 season.
Hokaito was never picked following that year.
Fighting the odds, surprising his friends and family, Hokaito Zhimomi played his maiden Ranji Trophy match at the age of 26. He was called by Assam as a guest player in the 2012-13 edition, but sadly he has never pushed ahead from there.
Zhimomi, who made his First-Class debut against Tripura, only managed four games that season. Little did he know that the Ranji Trophy match against Services on November 24, 2012, would be his last opportunity for a very long time.
In the seven innings he had batted for Assam that season, his top score was 48 off 182 balls. He played that knock against Jharkhand and Assam had won the game by 53 runs.
Source: Telegraph
"I haven't had great games so far. But I'll have to do better. I don't just want to be the first Ranji player from Nagaland. I'd like to be the first Naga Ranji player to score a hundred," a determined Zhimomi had said in an interview in 2012.
At 30, Zhimomi's wait for a Ranji recall is still on...
It is important to remember that the Nagaland cricketer's journey has not been a cake walk.  Barring Guwahati, the whole of Northeast is deprived of any infrastructure of cricket. This becomes one of the primary reasons behind the lack of interest in the sport in the Northeast.
Zhimomi is from Sangtamtila, a remote village in Nagaland's Dimapur district. Because he was passionate, he had convinced his parents to allow him to travel to Guwahati to enhance his skills. If a family cannot afford the regular expenses in travelling, a budding cricketer will never come up.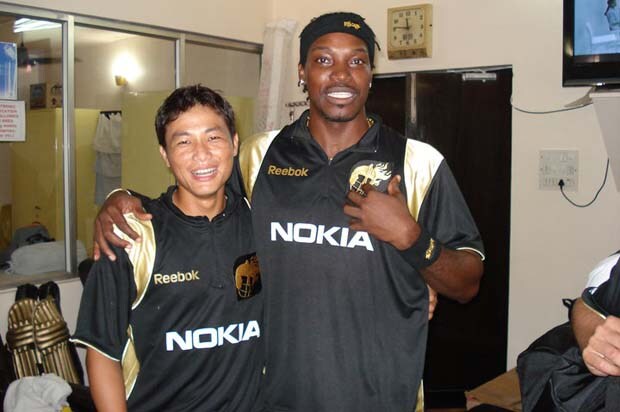 Zhimomi is also the only cricketer so far from Northeast India to play in the IPL. Source: Wisden India
The Nagaland player had revealed that when "miraculously" club cricket tournaments were conducted in Dimapur, a green mat was rolled in between two goal posts in a football ground, that served as the cricket pitch.
How do you expect Northeast to produce cricketers if the cities do not even have a proper cricket ground! No wonder, there has not been a second First-Class cricketer after Zhimomi.
After the Lodha Panel asked the BCCI to invest time in developing cricket in India's Northeast region, BCCI Chief Anurag Thakur had committed to work towards it. He had also announced sanction of Rs 50 Lakh in principle for construction of an indoor practice facility and had assured resumption of all tournaments from January 2016.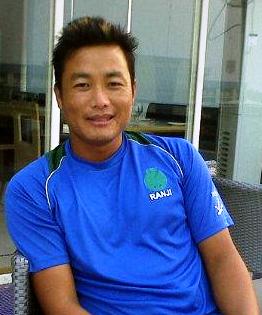 Source: thenortheasttoday.com
As promised, the BCCI conducted a few camps in Nagaland and Meghalaya, Dimapur and Shillong to be specific where U-16 and U-19 players were invited.
Although, that was a small initiative, Zhimomi feels there is a long way to go for Northeast India when they can step in the higher level of cricket. At least now, the youngsters do not have to migrate to Assam or Kolkata to acquire better practice and coaches.
Unless the Indian cricket board invests money in cricket in Northeast and give confidence to the boys that they do have future in a sport other than football, the situation in that region of India will remain miserable - there will never be another, Hokaito Zhimomi!
Last Updated Mar 31, 2018, 7:04 PM IST