WATCH: Relive Rohit Sharma's 264 on its 2nd anniversary!
Rohit became the first-ever cricketer to bring up a second ODI double ton on Nov 13, 2014.
He still holds the record of the highest ODI individual total.
He has scored his ODI double tons against Australia and Sri Lanka.
The 'Hitman' smashed 173-ball 264, which is still a world record for the highest ODI individual total. The historical match was played on November 13, 2014, in Kolkata, which India won by 153 runs.
Read more: Oops he does it again: A recap of Kohli's runout sagas
The Mumbai cricketer batted for 225 minutes, all 50 overs before getting dismissed on the last ball of India's innings.
Watch the highlights of Rohit's 264 here:
Apart from Rohit, only Sachin Tendulkar, Virender Sehwag, Martin Guptill and Chris Gayle have a double ton in the ODIs. While the others have one double ODI century, Rohit has a record two ODI hundreds.
Oh, it was! Wasn't it?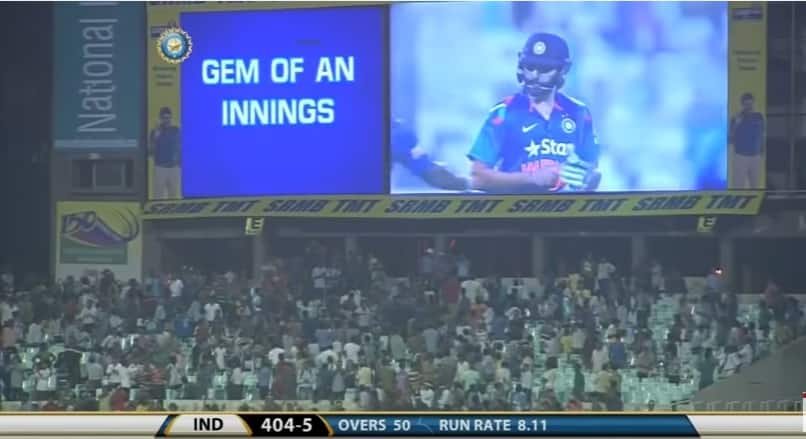 Rohit scored his maiden ODI 200 against a full-fledged Australian side, making him one of the most dangerous batsmen in the shorter format.
WATCH: When Dhoni mimicked Kohli on-field...
In 153 ODIs, he has 5,131 runs at an average of 41.37 and has so far notched up 10 ODI tons, two double tons and 29 half-centuries.
At present, Rohit who sustained a thigh injury during the fifth ODI against New Zealand last month underwent a successful surgery in London on Saturday. The recovery process will keep him out of action for at least three months more.
Last Updated Mar 31, 2018, 7:04 PM IST