Watch: Afghan 'plastic' boy did not leave Leo Messi
The 6-year-old Afghan boy finally met his idol, Messi, on Tuesday.
The two met during Barcelona's friendly match in Qatar.
The videos showed the kid just didn't want to leave the footballer.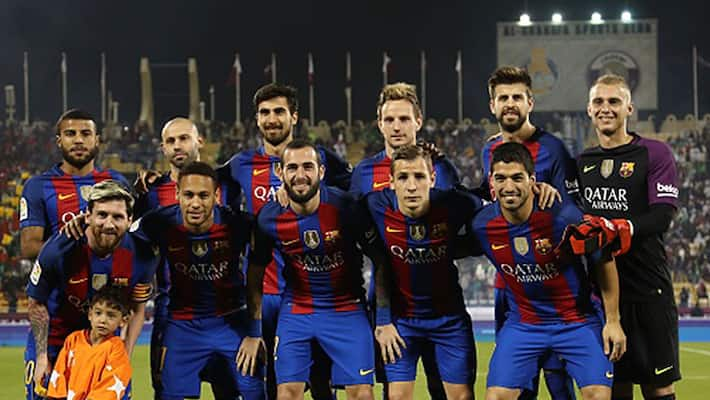 It was courtesy of his brother, who had posted his pictures wearing the blue and white plastic bags on Facebook.
The six-year-old boy became a rage, and that led to a campaign that was launched on Twitter to track down the boy who was pictured wearing blue and white plastic bag with 'Messi 10' written on the back of it.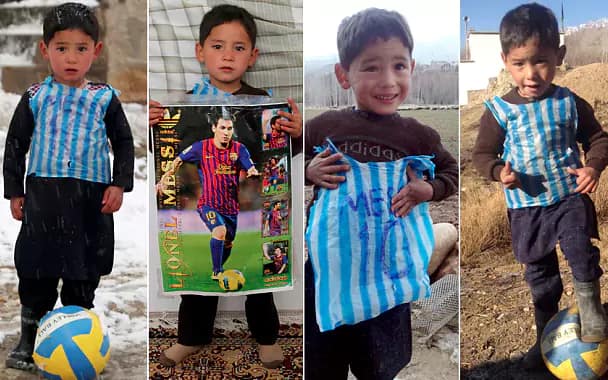 It took around 10 days to find out who the young boy was, who had attracted a million of people's attention for exhibiting his immense love for Messi.
Afghanistan's Murtaza Ahmadi has reminded us that there does not come a price tag with the wish to  dream.  The tiny eyes, who had never been outside the Taliban controlled region, had dared to dream big.
👆First his pic in a plastic shirt went viral. Then Leo noticed it and sent him signed shirts. Now Messi meets Murtaza.
Dreams do come true❤️ pic.twitter.com/USKSmb7YEk

— Leo Messi (@messi10stats) December 13, 2016
Don't miss the videos: scroll down! 
And look, the young boy is living his dream today!
The FC Barcelona star not only sent him a signed jersey earlier, he gave Murtaza memory for a lifetime when he met the kid in Qatar on Tuesday.
Read more: Do you know Leo Messi lives in a football-shaped mansion?
Messi and Co were in Qatar for a friendly match against Saudi Arabian Al Ahli.
Murtaza, who was given the honour to bring the match ball out onto the pitch before the match, ignored the referee's attempts to take him for the pitch before running over to Messi on the edge of the semi-circle.
Video: Murtaza Ahmadi not wanting to leave Messi #fcblive [via @nuevaeracule] pic.twitter.com/Ly4THInZPG

— Barcastuff (@barcastuff_real) December 13, 2016
As Luis Suarez and Messi broke down into laughter, Murtaza's lifetime experience ended when the referee, who was laughing as well, picked up the six-year-old and walked off the field.
"We do not have a football playground near our house, and the only ball I have is punctured. "I want to be like Messi when I grow up," Murtaza said.
Although the fairytale meeting lasted for a short span of time, it was the world for Murtaza!
Watch another one:
Murtaza Ahmadi: "I'm very happy to have met my hero. It is a dream for me."
❤️❤️❤️https://t.co/RnTt46daxt

— Leo Messi (@messi10stats) December 13, 2016
Last Updated Mar 31, 2018, 6:37 PM IST