Virat Kohli and Aditi Chauhan among sportspersons to join PM Modi's Fit India Dialogue forum
Virat Kohli is currently in the United Arab Emirates, leading Royal Challengers Bangalore in the Indian Premier League. Prime Minister Narendra Modi is organising the Fit India Dialogue forum to emphasise on fitness that would help in the fight against coronavirus, besides performing in sports.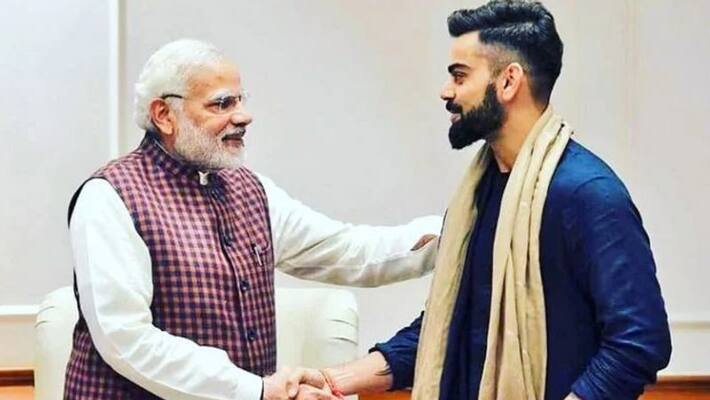 The honourable Prime Minister of India would be hosting an open forum, termed Fit India Dialogue Programme, based on health and fitness of all. The forum would see some of the top athletes and actors from the country taking part.
As for the athletes taking part, it is all set to include Indian skipper Virat Kohli, who will be joining in through video conference from the United Arab Emirates (UAE), as he is currently leading Royal Challengers Bangalore (RCB) in the Indian Premier League (IPL).
Among other athletes would be female footballers Aditi Chauhan and Afshan Ashiq, along with paralympic athlete Devendra Jhajharia. The forum would also include actor Milind Soman, besides having renowned nutritionist Diwekar Rujuta, while Swami Shivadhyanam Saraswati and Mukul Kanitkar are also expected to join, along with many others. Sports minister Kiren Rijiju is also expected to be a part of it.
ALSO READ: IPL 2020: Virat Kohli changes his Twitter name, here's how social-media reacted
The primary focus of the forum would be on the mantra to stay fit. The forum is being conducted with a special focus on health, owing to the tough times surrounding the raging COVID-19 pandemic, as fitness, along with a strong immune, has become the prime ingredient in this fight.
The open forum is currently inviting suggestions for recipes, remedies and various exercises, as to how to keep the body fit and healthy. Many of the participating athletes have gone on to their social media handles, urging the nation to join the forum.
The forum will take place on September 24 at 12 PM, and would be aired live on DD National.
Last Updated Sep 23, 2020, 7:33 PM IST