₹50-crore deal: Sindhu is highest paid non-cricket player
PV Sindhu is now the highest paid Indian non-cricket player.
PV Sindhu has signed a Rs. 50 crore deal with Baseline, a sports management company.
Sindhu will not endorse products which have an adverse influence on youth.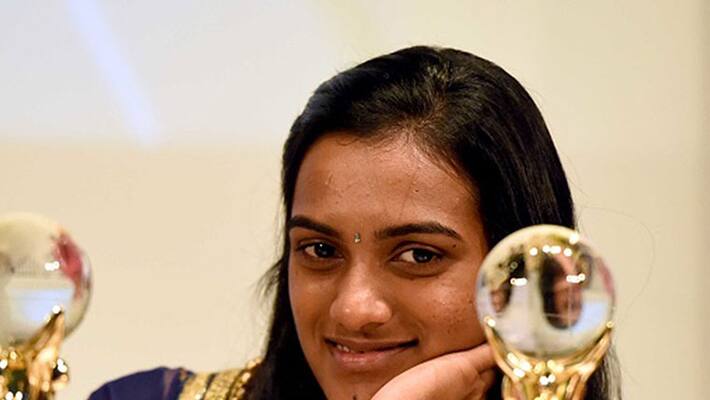 Sindhu signed a three-year deal of worth Rs. 50 crore with Baseline, a sports management company.
Sindhu, who was the first Indian to play the Olympic final of Badminton singles, lost the gold medal to World No. 1 Caroline Marlin in Rio. She won the first game, but the Spaniard fought back hard to seal the next two games and win the top honour.
"Her soaring popularity has attracted the attention of many companies. In the next three years, we will work to maximise her value. Even after achieving stupendous success, her humility and the value she brings to women power is remarkable, "Tuhin Mishra, managing director and co-founder of Baseline told Times of India.
The sports management company will now manage the Hyderabad-based shuttler's  profiling, licensing and endorsements.
Read more: AP-Telangana crossfire dims Sindhu's Olympic glory
Mishra revealed that ever since Sindhu has returned around 16 companies have expressed their interests wanting her to advertise their brands. Meanwhile, Sindhu is in the final stages of signing a contract with nine of those firms.
"We have finalised deals with financial institutions, women-centric brands, etc. At this stage I cannot disclose the complete details," he added.
Sindhu's coach, Pullela Gopichand, had earlier refused to advertise Cola brands. Similarly, Sindhu will also not endorse products which have an adverse influence on youth.
Read more: When super Sindhu's mom took commerce lessons alongside her
Another important aspect is that she will allocate very limited time for commercials. Her practice time will not be affected," Baseline's managing director said.
According to the deal with Baseline, Sindhu will receive a guaranteed amount in advance every year, while the rest will depend on her endorsements.
When he was asked to specify how much will Sindhu earn exactly, Mishra said, "I can't give a figure now but the response that we are getting and the sponsors we have on board shows Sindhu's will be the best deal that a non-cricket star can get."
Last Updated Mar 31, 2018, 6:50 PM IST