Shami has a father in the current Indian team!
Shami recalled his first day in the Indian dressing room.
Scroll down to know the amazing anecdote he shared about that day.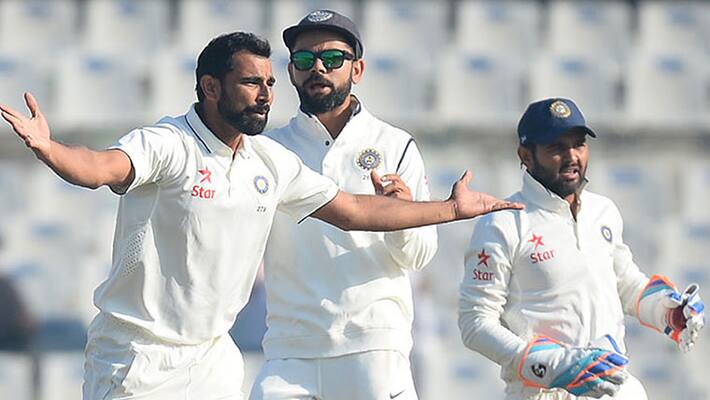 The Indian team has a rule for the new comers – on their first day they are asked to make a small speech. Like any other school child, he was scared of talking in front of so many people.
"Most cricketers have a very active social life and mine was completely different, coming from where I do. I remember walking up and saying something to the effect that 'I can't speak in English so it'll have to be in Hindi'," Shami told the boys.
Read more: BCCI, why you so partial to MS Dhoni?
What followed next was the primary reason behind Shami getting comfortable in the dressing room in no time. The cricketers present in the room immediately said, "toh isme kya baat hai?" (There is no problem in that)

"That whole feeling of being accepted so immediately was amazing," Shami told Times of India recalling the earlier days.
 
The fast bowler made his Test and ODi debut under the leadership of MS Dhoni and he summed up his relationship with the former Test captain in a few words.
Read more: Watch: This is why Dhoni fans are angry with Ashwin
"As far as MS (Dhoni) is concerned, it's like a father-son relationship. What more can I say," he said.
Talking more about the bonding in the Indian team, Shami added, "Whether it was under MS earlier, or now under Virat, the best thing to have happened to this bunch is that we all stand by each other. It's all within the family. That's where life becomes so beautiful, these small things fall in place."
Last Updated Mar 31, 2018, 7:03 PM IST