Shift IPL games out of Maharashtra - HC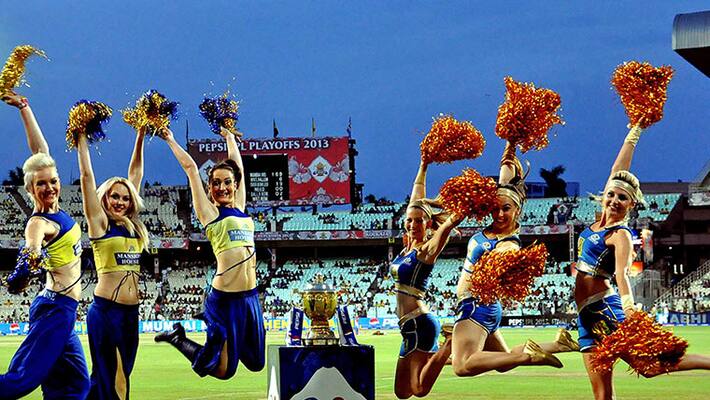 Bombay High Court has ordered all IPL matches in Maharashtra scheduled after April 30 to be shifted out of the drought-stricken state.
This means that 13 games will have to be shifted to new venues, as per the court's direction.
The court has said shifting of IPL matches to another state would be a beginning towards addressing the drought situation in Maharashtra.

This  came after the BCCI told the court that it would not be feasible to shift IPL matches out of Pune, and that the Mumbai and Pune franchises were willing to contribute Rs.5 crore towards the Chief Minister's drought relief fund.

BCCI spelt out its stand before a bench, hearing a PIL challenging the use of large quantities of water in stadiums at a time when the state was reeling under a severe drought. BCCI's counsel Rafiq Dada also told the high court that the cricket board is ready to supply over 60 lakh litres of non-potable water to drought-hit areas in Maharashtra free of cost.
He said the water will be supplied in support with Royal Western India Turf Club (RWITC), Mumbai Cricket Association and Maharashtra Cricket Association.
"It would not be feasible to shift matches out of Pune as it will disturb the Pune team's brand value and economic balance. The franchises of Mumbai Indians and Rising Pune Supergiants are willing to contribute Rs five crore to the CM's drought relief fund," Dada said.

 
Acting Advocate General Rohit Deo, appearing for Maharashtra government, said that if drinking water is not being misused then the government has nothing against the IPL.
He also said that the government would not be in favour of shifting the IPL matches out of Maharashtra, if non-potable water is being used to maintain the pitches.
"Is any sport so sinful or pernicious that it should be sent to another state?" Deo asked.
Last Updated Mar 31, 2018, 7:01 PM IST