MS Dhoni does not like to be called by This Name. Chahal reveals
Captain cool hates to be called by this name
Once, he corrected Yuzvendra Chahal as he called him by that name
None of the team members calls him by that name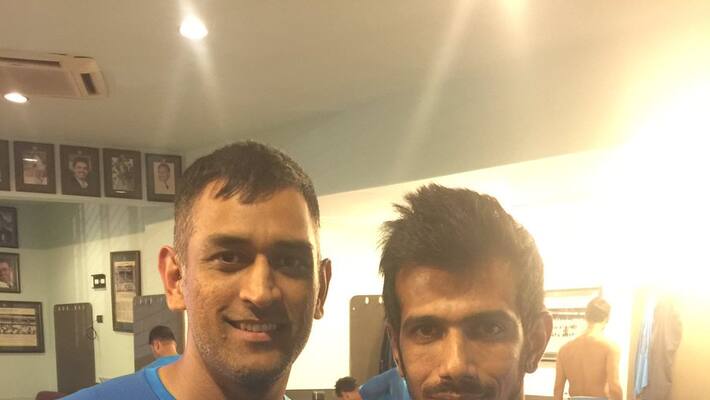 The Indian skipper MS Dhoni, known as Captain Cool, is seen as a senior statesman to many youngsters, and there is a tremendous amount of respect for him.
While Mahi has no problem with being addressed with respect, but there is one title he is averse to. Yes, Dhoni hates being called as 'Sir' and he makes his displeasure very clear if someone calls him that way.
Yuzvendra Chahal, the Indian cricketer who represents India in both One Day Internationals and Twenty20 Internationals faced this all by himself when he was selected to go to Zimbabwe, as he got his first international cap in 2016. He received the cap from MS Dhoni, and in return, he thanked Dhoni by addressing him as 'sir.' After a while, Mahi called him over and said, 'Mahi, Dhoni, Mahendra Singh Dhoni or Bhai… Call me whatever you want, but not sir,' revealed Chahal on the show Breakfast with Champions. And from then on, Chahal does not call him sir, and for that matter, his teammates too never addressed him by that name.
Last Updated Jun 8, 2018, 7:02 PM IST